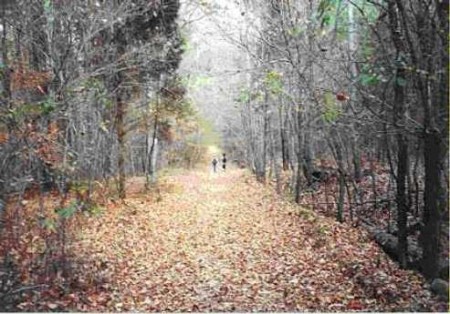 I struggled with grief recently as a close friend, Georgia, who worked with me in the last election, died suddenly. She ignited my commitment to be active in the community.
Also I regret the passing this spring of William F. Buckley, world famous conservative. Although I didn't know him, as a personal friend as I did Georgia, his contributions impressed me. Though at opposite ends on certain controversial issues, still I saw his significance. It's easy as I review his values to find plenty of his views to denounce, reject and object to, but he brought a measure of sanity to the conservative movement where he was a prophetic voice.
As I read about his life, his principles, his prejudices, his influence for good in his eulogies, a question rises from my subconscious: What will people say about me upon my passing? There I go, trying to avoid saying that five-letter word: death.
My own demise is an anemic nagging daily companion. At nearly 71, I realize that I have less than 20 more years — give or take — to live, according to statistics. I'm in the process of settling my legal affairs, updating signature cards in my banking, making changes in beneficiaries on my investment and saving accounts. Last week, I settled the disposition of my IRA accounts.
As to my spiritual affairs: I am quite satisfied with that area of my life. In the Church of the Nazarene, where I first integrated spiritual principles in my life, I recalled "being scared." We were taught to be "prayed up, packed up, and ready to go." Well, I'm "up" and prepared. I have no fear of death.
So the passing of Georgia and W. Buckley precipitated again, an analysis of my certain date with a similar event. Also, I appreciate the peace and confidence the latter's mother demonstrated five days before her demise at a ripe old age. He son told the following story to the nation after her death:
"…the nurse brought her from the bathroom to the armchair and — inflexible rule — put on her lipstick and the touch of rouge, and the pearls. Suddenly, and for the first time since the terminal descent began a fortnight earlier, she reached out for her mirror. With effort, she raised it in front of her face, and then said, with a teasing smile on her face as she turned to the nurse, 'Isn't it amazing that anyone so old can be so beautiful?' Her son concluded: 'The answer, clearly, was, Yes, it was amazing that anyone could be so beautiful."
The message as illustrated by Buckley is that it is our destiny to face up to life and death with peace, grace, confidence, and even humor. Beautiful is the good and the values we demonstrated to our grandchildren; the care we demonstrated to our neighbors, friends, and family. Let's concentrate on the today and the wondrous days, however many, we have remaining.
The peace of God is with us as we age, and race to the finish line of life.
I recommend reading "William Buckley" (Newsweek 3-30-08), for more insight into this subject.