The Montgomery County Democratic Party heard from several candidates in upcoming elections. Voter registration rally great success.
Tuesday night, the Smith-Trahern Mansion played host to the monthly meeting of the Montgomery County Democratic Party.
Delina Starr gave a report of the June 14th South Guthrie voter registration and candidate rally. Thanks was given to the support effort that came together to stage the rally. The rally was held at the historic Guildfield Baptist Church and lasted into the early evening hours.
After Starr finished her report, the attendees heard from several candidates or their designated representatives including Tim Barnes campaign manager Kim Smith, Senate District 22; Robert Hunt, County Assessor Office; and Althea Jack, campaign manager for Senator Rosalind Kurita, District 22; and U.S. Senate candidate Kenneth Eaton.
Introducing one of the Democratic challengers to US Senator Lamar Alexander, Nashville author Dean Mitchell, spoke of refuting the Republican Party's claim of its platform being based on Christian principles found in The Bible. He has authored a book which directly challenges this contention and debunks the falsehood the claimed biblical  references advanced from GOP spokespersons.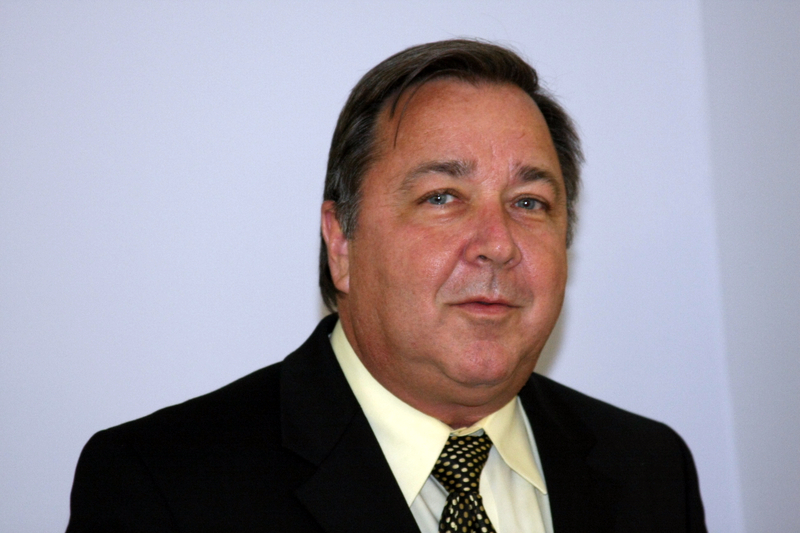 Mitchell then introduced Eaton, a Nashville businessman who believes that Senator Alexander has not been faithful to his pledges of business principle based government administration. He contends Alexander's personal affairs conduct of his senatorial career belies his stated principles and objectives. Eaton intends to pursue this approach in his campaign. More information on his political views and campaign is available at his website.
Next, State Senator Rosalind Kurita's campaign manager, Althea Jack addressed the group. She pointed out several legislative initiatives the Senator was proud to have seen passed in the legislature. These include the Senior Home Health Care Act, the HOPE Scholarship Reform- which amended the GPA retention requirement standards, HOPE Scholarship Expansion to include non-traditional students eligibility and Helping Heroes Act, which gives monies to Tennessee military personnel in addition to their GI Bill benefits.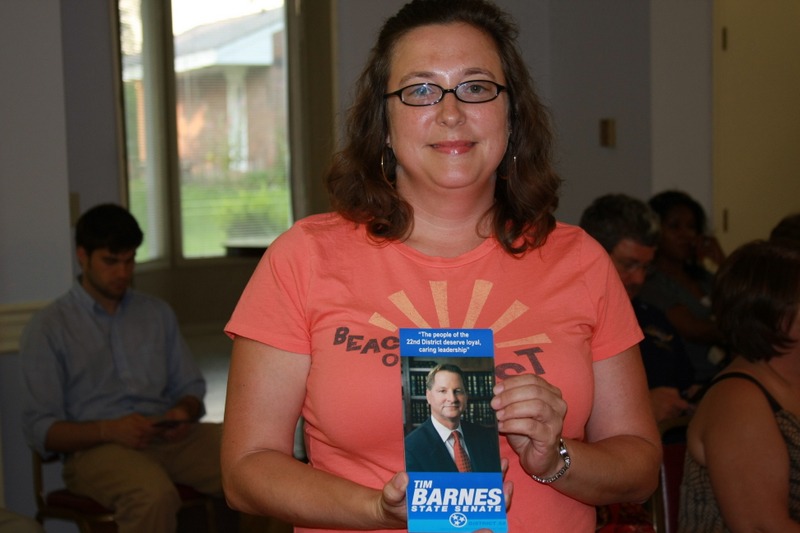 Kim Smith told the group about the upcoming Thursday kick-off fund raiser for Tim Barnes, candidate for Senate District 22. The fund raiser will be held June 26th at the Machinists Union Hall, 121 Union Hall Rd., from 5:30-7:30 p.m. The event will include a meal of Bar-B-Q, baked beans, coleslaw, bread, beverages. and lots of fun. Yard signs and bumper stickers will be distributed. For more information, contact campaign manager Kim Smith at (800) 930-9405, (931) 648-9400, (931) 801-4821 or by e-mail at . No minimum contribution is required.
Robert Hunt introduced himself as the candidate for the County Assessor position on the August election slate. He is a Clarksville native, a Clarksville High School graduate, an U.S. Army veteran and has a BA degree from East Tennessee State University. He has 19 years experience in the Assessor's Office. He has several assessor certification awards including International Association of Assessing Officers' Certified Assessment Evaluator (CAE) and Residential Evaluation Specialist (RES). He has earned professional designations of Tennessee Certified Assessor (TCA), Tennessee Master Assessor (TMA) and Certified Public Administrator (CPA).
The Unity Project's 'Prayer Warriors' Initiative was highlighted by Charles Moreland. The focus is encourage
democrats to pray for Senator Barrack Obama's success and to show that Democrats are 'prayer warriors' too. More information and a color pamphlets will be available at the next group meeting. Moreland also spoke about the "Neighborhood Volunteer Program." The program seeks to have local volunteers commit to talking with 25 neighbors at least 25 times between now and Election Day. The idea is that personal interaction can be more persuasive than big money campaign ads. For more information on either of these initiatives, contact him via email at .
"Clarksville for Obama" spokesperson Terry McMoore spoke about "Unite for Change," a nationwide event occurring on June 28 at 5:30 p.m.. The local contingent will meet at Lassiter's Coffee and Tea Shop, 2250 Wilma Rudolph Blvd. This two-hour event is about people mobilizing for change. Blue Dog Democrats, Hillary Clinton primary supporters, Republicans and Independents all have an opportunity to make real change happen in America. 'Clarksville for Obama' can be found on the MySpace and Facebook social networking websites.
Wade Monday, from the Tennessee Democratic Party next addressed the group. He told of the party's anti-smear campaign designed to refute and rebuff the myriad of false and malicious Obama rhetoric being circulated among the electorate and the general public. Individuals are encouraged to report malicious, falsehoods and misstatements in letters to editor, or opinion pieces that appear in print and electronic media. Supporters are encouraged to write truthful rebuttals to these Swiftboat Veteran-style attacks. 
The Montgomery County Democratic Party is gearing up for the opening of the election headquarters and its operation. Volunteers will be needed to man phone banks, conduct neighborhood canvassing and voter registration efforts. For more information about party activities, call 931-645-9011.