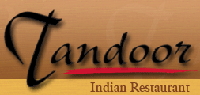 Cumin. Coriander. Tumeric. Cardamon. Red fennel. Red chilies. Clove. Tamarind. The essential spices of Indian Cuisine. Tandoor, the essence of cuisine from India, is returning to Clarksville with a grand opening slated for July 1 at a new location in Hampton Plaza at 2868 Wilma Rudolph Boulevard. Tandoor was considered to be one of the most romantic dining spots in the city, and owner Nasir Hakeem plans to keep the romance in the new location.
The original Tandoor was destroyed by fire In November, 2008, but Nasir stated then that he intended to rebuild. That's happening, but at a new location. Some items for the original location were saved: the ornate hand-carved screen from India you see as you enter the restaurant is just one example.
The new Tandoor is very similar to the former dining spot. Sweep aside a soft straw curtain and customers can tuck themselves into six booths with traditional floor seating, accented by colorfully embroidered pillows in satins, silks and cotton. Another four booths offer conventional seating, and center tables accommodate still more diners. The walls are colored a gentle peach, warm and inviting. Cut clay lamps diffuse the lighting for a soft but exotic effect. Wall hangings include small mirrored tiles, hand-carved wall pieces, and paintings. The restaurant can seat up to 80 people.
Hakeem did much of the work of building the interior of the restaurant himself, and while it has taken him a bit longer to finish up the details, he is pleased with result. His wife, Maira, an interior designer, is hand-painting the ornate scroll ed designs around the interior arched doorways.
A new tandoor oven is in place in the kitchen, ready to bake Naan (a native flat bread). New ceramic dinner ware and copper serving bowls await the preparation of such dishes as Mughulai Chicken (with almonds, cashews and raisins),Chicken Pasanda (with coconut milk and nuts), lamb with spinach, Paneer Tikki Masala, and Fish Pakora, to name just a few. In addition, he will have daily specials, a "special something" that will be unique and delicious."
Tandoor offers the taste and texture of 5,000 years of Indian culture in a collection of vegetarian and non-vegetarian dishes made with fresh herbs and spices.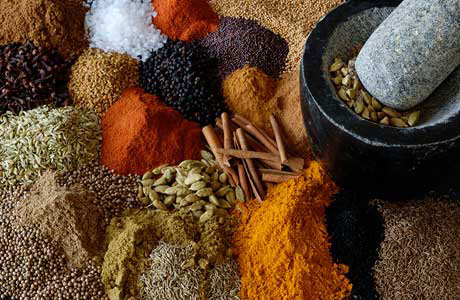 As Hakeem launches the new Tandoor, he's added a lunch buffet to the formerly evening-only establishment, offering a tempting sampler of with chicken, shrimp and other dishes. Patrons can tastea variety of the delights of Indian cuisine for one low price: $6.99. Hakeem has also dropped the prices on the evening menu. He will also be serving wine and a selection of beers from India.
Currently, he has several of his former staff returning, but is also looking to hire several additional serving staff members before the opening. Contact Hakeem at 931-338-2300 for more information.
Starting July 1, Tandoor will be open Tuesday through Saturday from 11-2 for the lunch buffet, and will be serving dinners Tuesday through Friday from 4:30-9 p.m., Saturday from 4:30-9:30 p.m., and Sundays from 11 a.m. to 8 p.m. He is located in the Plaza across from Books a Million, and next to Dustin Jewelers. For reservations, patrons can call 931-647-8200.