Topic: Tandoor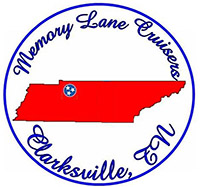 Clarksville, TN – Memory Lane Cruisers' Cruise Night has a brand new site. Starting April 2nd – October 1st, Time: 6:00pm – 9:00pm, they will be cruisin at Books A Million parking lot, located at 125 Hampton Place, Clarksville, TN 37040 (Corner of Hampton Place and Wilma Rudolph Boulevard).
They welcome all classic cars/trucks, muscle cars, street rods and hot rods. There will be door prizes, 50's/60's Music and more.
«Read the rest of this article»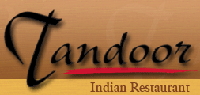 Cumin. Coriander. Tumeric. Cardamon. Red fennel. Red chilies. Clove. Tamarind. The essential spices of Indian Cuisine. Tandoor, the essence of cuisine from India, is returning to Clarksville with a grand opening slated for July 1 at a new location in Hampton Plaza at 2868 Wilma Rudolph Boulevard. Tandoor was considered to be one of the most romantic dining spots in the city, and owner Nasir Hakeem plans to keep the romance in the new location.
The original Tandoor was destroyed by fire In November, 2008, but Nasir stated then that he intended to rebuild. That's happening, but at a new location. Some items for the original location were saved: the ornate hand-carved screen from India you see as you enter the restaurant is just one example.
The new Tandoor is very similar to the former dining spot. Sweep aside a soft straw curtain and customers can tuck themselves into six booths with traditional floor seating, accented by colorfully embroidered pillows in satins, silks and cotton. Another four booths offer conventional seating, and center tables accommodate still more diners. The walls are colored a gentle peach, warm and inviting. Cut clay lamps diffuse the lighting for a soft but exotic effect. Wall hangings include small mirrored tiles, hand-carved wall pieces, and paintings. The restaurant can seat up to 80 people. «Read the rest of this article»
Nasir Hakeem announced today that he is planning to rebuild and re-open his restaurant, Tandoor, and its popular Hookah room, at the same location near Governor's Square Mall. The restaurant was gutted by fire on November 25, barely a year after its opening; it was open for business on the day of the fire. All patrons and staff escaped safely. Damage to the site was estimated at $150,000.
Tandoor featured the cuisine of India, a selection of dishes that included a variety of Naan (breads) and a number of dishes including a Chicken Tikka and a marsala version, Lamb Kabobs, Fish Pakora and more. The decor was as exotic as the menu, and Hakeem plans to rebuild the interior in similar style. «Read the rest of this article»
Clarksville lost a premier dining spot Sunday afternoon when Tandoor went up in flames. Owner Nasir Hakeem reported that he "smelled," investigated, and found an exterior sign on fire.
The flames spread through the attic and roof, spreading across the building and ultimately causing an estimated $150,000 in damage. The restaurant was open at the time of the fire but all staff and diners escaped without injury.
Hakeem had designed and built the restaurant, which is adjacent to the Governor Square Mall on Wilma Rudolph Boulevard. The restaurant also featured a smoking of "hookah" room.
Tandoor, which specialized in the cuisine of India, used tandoor ovens to make their exotic and delicious breads (naan) and other dishes. Clarksville Online reviewed Tandoor (3.7.07).
Tandoor was one of three distinctly unique and exceptional restaurants in the city. We hope Hakeem finds it possible to rebuild; he and his restaurant have been an asset to the city and the loss of this dining spot leaves a gap that will be difficult, if not impossible, to fill.