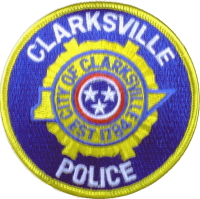 It happens again. Clarksville Police officers responding to a call today found three children left unattended in a running, unlocked car at the K-Mart on Wilma Rudolph Boulevard. Several weeks ago a three-month-old girl died after being left in a lock car in a parking lot for six hours. Police have responded to numerous calls regarded children left in vehicles this year.
This morning (July 30) at approximately 8:50 am, officers responded to anonymous call regarding three unattended children in a vehicle.
When officers arrived on scene, they found a five-year-old and two-three-year old children unattended in a black Chevy Suburban in the lot. The vehicle was left running with the windows down and the doors unlocked.
Their mother, Leia Johnson, 29, of 2865 Cobalt Drive, Apartment A, of Clarksville was arrested and charged with three counts of Child Neglect. She was transported to the Montgomery County Jail. Her bond was set at $15,000.00.