Topic: Child Neglect
Nashville, TN – Today, Wednesday, April 1st, 2020, Tennessee Governor Bill Lee provided an update on Tennessee's efforts regarding Coronavirus (COVID-19) relief.
Governor Lee's daily press conferences can be viewed live each day this week at 3:00pm CT here. Governor Lee has also established a website specific to Coronavirus (COVID-19) updates which can be found here.
«Read the rest of this article»

Clarksville, TN – On Saturday, June 10th, 2017 around 8:00pm, Clarksville Police received a call through a 911 complaint about a man at 670 North Riverside Drive, possibly intoxicated, who left four children alone in a vehicle.
When officers arrived, they saw Andre Higgins stumbling out of a business. He was having difficulty standing, very disoriented, and had bloodshot eyes.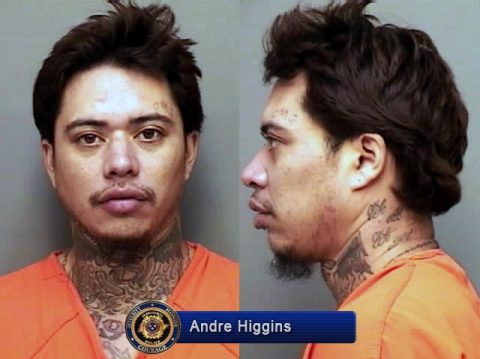 «Read the rest of this article»
State of the Child Report Addresses Importance of Meeting the Needs of Abused and Neglected Children
Nashville, TN – Tennessee's future depends on fostering the health and well-being of the next generation, including those children who are involved with the child welfare system. The latest edition of the Tennessee Commission on Children and Youth's KIDS COUNT: The State of the Child in Tennessee focuses on the impact of child abuse and neglect and the importance of a supportive infrastructure to help vulnerable children develop successfully.
Some stress is inevitable in life, but a chronic stressful condition such as neglect or abuse is called "toxic stress" and can disrupt developing brain architecture, leading to lifelong difficulties in learning, memory and self-regulation. Abuse, neglect and ?separation from a parent present traumatic, toxic stress that can lead to a variety of ?social, emotional and behavioral problems. «Read the rest of this article»

Clarksville, TN – On March 18th, around 9:15am, a 26 old woman arrived home on Darlene Drive and found a one year old child standing alone in the street. The child had no shoes on, wearing only a t-shirt, and a soiled diaper. The child was covered in mud and wet.
A man who saw the woman approach the child exited his vehicle and said the child had been outside for about 10 minutes but thought that someone was watching the child.
«Read the rest of this article»

Clarksville, TN – On December 17th, 2010, around 2:02pm, officers responded to a 911 call about a nine year old male who got home from school and could not get into his house where his four year old brother was inside and alone. The neighbor told officers when he went over to the nine year olds house it was locked, but he could hear someone inside trying to unlock the door.  The neighbor was able to help the nine year get into the residence.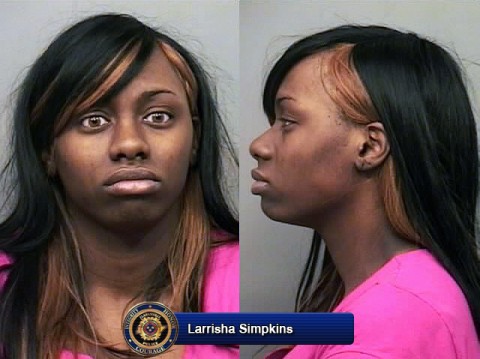 «Read the rest of this article»

Clarksville, TN – A 22 year old was arrested and booked into the Montgomery County Jail after leaving his three year old son home alone while he went drinking. On November 13th, around 12:31am, officers responded to a 911 call in which a neighbor found a three year old outside near the road and crying for his mother. 
When officers arrived they found the child inside his residence sleeping on a couch; the door was wide open and loud music was playing. When Office Dennis Honholt spoke to the child, the three year old had difficulty staying awake. Officer Honholt asked the three year old where his parents were, the child merely pointed toward the front door. By that time, other officers arrived on the scene and set about the task of trying to locate the three year olds parents.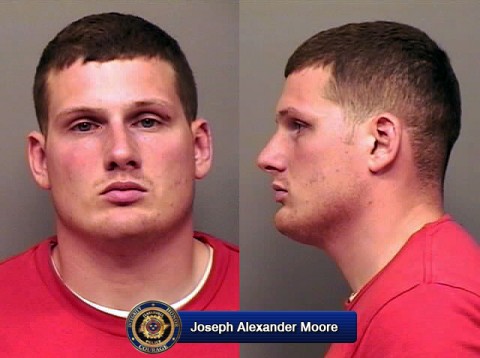 «Read the rest of this article»

On September 22, 2010, around 1:24am, Police responded to an alarm activation at 239 Montcrest drive. The alarm company told the 911 Center they tried to contact the residents through a two way radio and could hear a child crying, but could not get anyone to answer. 
When officers arrived there was a five year old girl inside of the house who told officers that her father was not home. The officers tried to get inside of the house, but, initially, the child was unable to unlock the deadbolt on the door. Finally, the five year old was able to let officers in the house.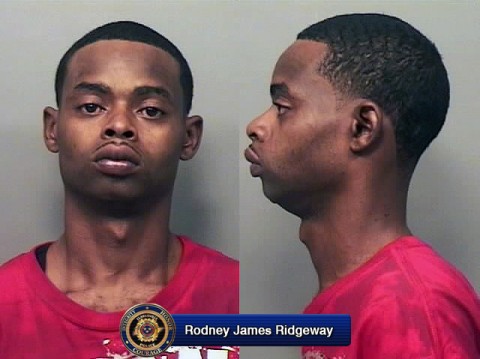 «Read the rest of this article»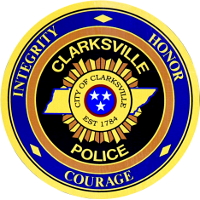 On September 15, 2009, around 5:30 p.m. a passerby found a four year old male child walking alone and barefoot on the heavily traveled Kraft Street.  Officers Rodney Lifsey and Dana Prins responded and took control of the child and began looking for the mother, Natalie Nicole Ballard. The four year old told the officers, he left the house after his mother fell asleep on the couch.  He said he was going to visit his "Nana and Papa".  Officers went to the child's address and made several attempts to contact Natalie Ballard by knocking on the door and calling on the phone.  They were unable to get any response from the mother.   Children told the officers that Natalie Ballard was home and had recently opened the door to let her dogs outside.  Officers were finally able to make contact with Natalie Ballard after a family member came to her apartment and opened the door.  Ballard was found inside of the residence and claimed she had been sleeping.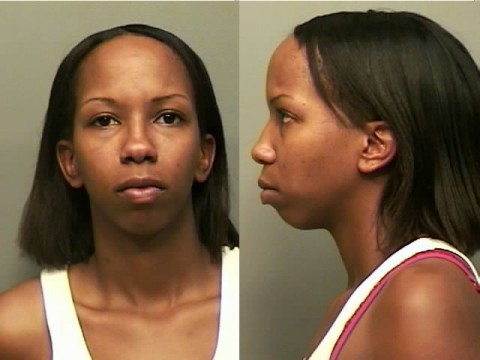 NATALIE NICOLE BALLARD (B/F, DOB: 5/12/85, Given Address:  500 Kraft Street, Clarksville, TN) was taken into custody and charged with CHILD ABUSE/NEGLECT with a Bond of: $25,000.
The four year was turned over to a family member after Ballard was taken into custody.
A Clarksville woman has been charged by Clarksville Police with child abuse and neglect, and filing a false report in connection with leaving her three-year-old child unattended.
On Monday, November 3,  Clarksville Police responded to a call of a child being left alone at 238 Oak Street. The officer arrived and found a three year old child alone on the front porch. Attempts to make contact with someone in the residence were unsuccessful.  According to a passerby, the child had been sitting alone for approximately an hour. «Read the rest of this article»
It happens again. Clarksville Police officers responding to a call today found three children left unattended in a running, unlocked car at the K-Mart on Wilma Rudolph Boulevard. Several weeks ago a three-month-old girl died after being left in a lock car in a parking lot for six hours. Police have responded to numerous calls regarded children left in vehicles this year.
This morning (July 30) at approximately 8:50 am, officers responded to anonymous call regarding three unattended children in a vehicle.
When officers arrived on scene, they found a five-year-old and two-three-year old children unattended in a black Chevy Suburban in the lot. The vehicle was left running with the windows down and the doors unlocked.
Their mother, Leia Johnson, 29, of 2865 Cobalt Drive, Apartment A, of Clarksville was arrested and charged with three counts of Child Neglect. She was transported to the Montgomery County Jail. Her bond was set at $15,000.00.