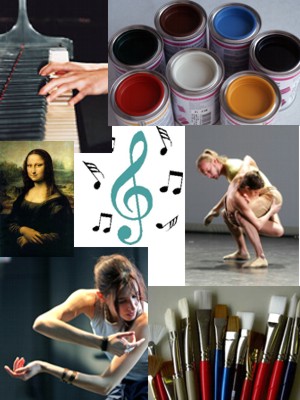 Austin Peay State University announces the schedule of classes for the Spring 2009 Community School of the Arts.
The Community School of the Arts teaches a variety of music and visual arts classes to children and adults. The spring term begins Tuesday, Jan. 20 and ends on Saturday, May 2.
The dates for preregistration for returning students is Nov. 24 – Dec. 5. Open registration for new students begins Dec. 8. All classes begin during the week of Jan. 20 unless otherwise stated in the class description. Late registration will be accepted.
Music classes are scheduled to take place in the Music/Mass Communication Building on APSU's main campus. Available classes are listed below along with course descriptions.
INDIVIDUAL MUSIC LESSONS give students one-on-one instruction for 30 minutes each week on the bassoon, cello, clarinet, flute, guitar, horn, oboe, piano, saxophone, trombone, trumpet, tuba/euphonium, violin/fiddle or voice.  Lessons take place weekday afternoons and evenings. There are 14 lessons per semester and an end-of-semester recital.  Lessons begin Jan. 20. The cost of enrollment is $280 semester. «Read the rest of this article»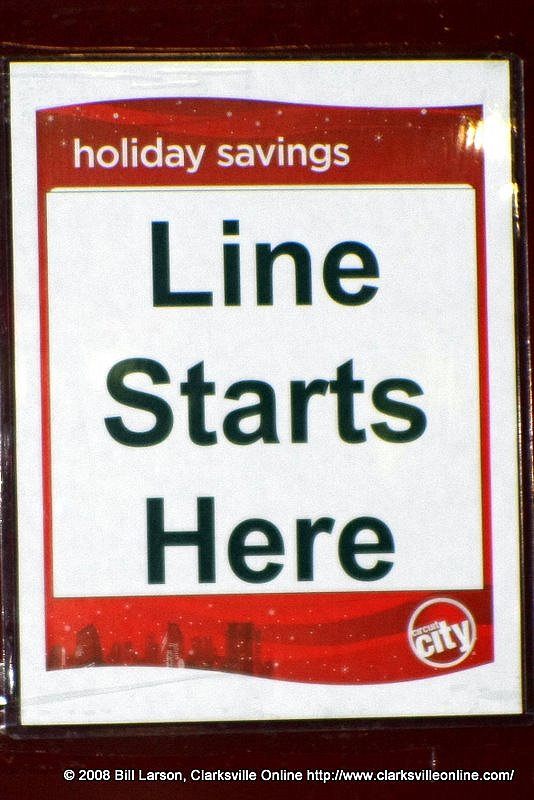 While merchants regularly count on making forty percent of their yearly earning on the Friday after Thanksgiving. An early morning tour of local shopping venues showed that shoppers were not camping out in anything like the numbers of years past. With all the special advertisements for sales and discounts to be had, parking lots were distressingly empty. Here's what we found at 2 a.m. this morning:
Our objective was the Governors Square complex, where one finds several of the largest retailers in our community: Target, Circuit City, JC Penny's, Dillard's, Old Navy, Sears, Toys 'R Us, to name a few. Driving through the various parking lots, we found them — unlike last year — disappointingly bare of overnight campers. Target, Dilliard's, and JC Penny were completely empty, and Toys 'R Us and Sears had only one car each. «Read the rest of this article»