Now that Thanksgiving meals are behind us, you might want to consider visiting our community centers weight and fitness rooms before the Christmas parties begin.  Each community center is filled with treadmills, a Universal Machine, which is various weight stations, and Racquetball Courts to help ward off those extra pounds during the holidays.
Burt Cobb Community Center at 1011 Franklin Street has three treadmills and the Aerodyne Bike.  The Crow Community Center at 211 Richview Road has an Elliptical Running Machine and an Aerodyne Bike.
If weight training or exercise machines are not your cup of cheer, visit the Kleeman Community Center at 166 Cunningham Lane where they have Wallyball equipment that can be rented out for $4.00 an hour.  This should give an entire family the workout and competitive fun they are looking for. Racquetball Courts can be reserved Monday through Saturday during normal center hours for $3.00 per hour. «Read the rest of this article»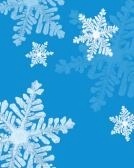 If you think the gray cloudy sky looks like winter and the temperature feels cold enough to snow, you're right.
The National Weather Service has issued a special weather statement calling for "snow showers" and the possibility of a slick dusting of snow overnight tonight and into Monday. The statement reads in part:
"Colder temperatures will change lingering rain showers to snow showers tonight. Snow showers will continue on Monday with temperatures remaining in the 30s. Light accumulations possible over Middle Tennessee. Tonight's low will hover at the freezing mark of 32, with a west wind at 15-20 mph."

Snow showers are "likely" on Monday with winds gusting to 25 mph and the daytime high hovering in the mid-30s.
Weather service forecasters noted that there has not been "measurable snow" in November since 1996, and the average date of the first half inch of snow in this area is January 3.
I began my devotion to processing and keeping informed on current national and international events years ago with the daily watching of CBS news with Walter Cronkite, the most trusted reporter in the United States during his his reign. I believed, as others did, that his understanding and reporting of the news could be accepted as truth.
In the last two years, I gathered an analyzed the daily news from MSNBC. As if addicted, I find myself anticipating this daily newscast, which comes in on Channel 49 in Montgomery County. My keen understanding and interpretation of the news is influenced by MSNBC, where a trio of commentators — Chris Matthews, Keith Olberman and Rachel Maddow — are welcomed into my home. They serve as commentators as well as reporters that provide insight into the news that I can find nowhere else.  «Read the rest of this article»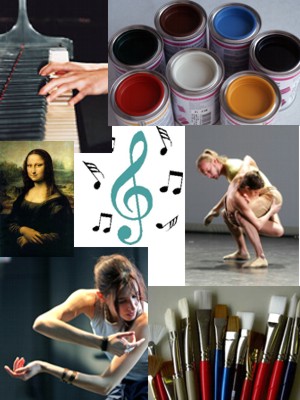 Austin Peay State University announces the schedule of classes for the Spring 2009 Community School of the Arts.
The Community School of the Arts teaches a variety of music and visual arts classes to children and adults. The spring term begins Tuesday, Jan. 20 and ends on Saturday, May 2.
The dates for preregistration for returning students is Nov. 24 – Dec. 5. Open registration for new students begins Dec. 8. All classes begin during the week of Jan. 20 unless otherwise stated in the class description. Late registration will be accepted.
Music classes are scheduled to take place in the Music/Mass Communication Building on APSU's main campus. Available classes are listed below along with course descriptions.
INDIVIDUAL MUSIC LESSONS give students one-on-one instruction for 30 minutes each week on the bassoon, cello, clarinet, flute, guitar, horn, oboe, piano, saxophone, trombone, trumpet, tuba/euphonium, violin/fiddle or voice.  Lessons take place weekday afternoons and evenings. There are 14 lessons per semester and an end-of-semester recital.  Lessons begin Jan. 20. The cost of enrollment is $280 semester. «Read the rest of this article»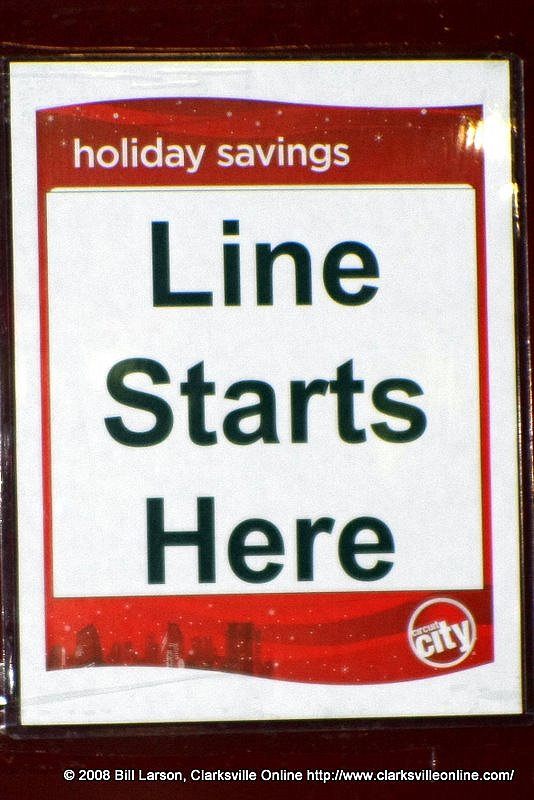 While merchants regularly count on making forty percent of their yearly earning on the Friday after Thanksgiving. An early morning tour of local shopping venues showed that shoppers were not camping out in anything like the numbers of years past. With all the special advertisements for sales and discounts to be had, parking lots were distressingly empty. Here's what we found at 2 a.m. this morning:
Our objective was the Governors Square complex, where one finds several of the largest retailers in our community: Target, Circuit City, JC Penny's, Dillard's, Old Navy, Sears, Toys 'R Us, to name a few. Driving through the various parking lots, we found them — unlike last year — disappointingly bare of overnight campers. Target, Dilliard's, and JC Penny were completely empty, and Toys 'R Us and Sears had only one car each. «Read the rest of this article»
FORT CAMPBELL, Ky., November 25, 2008 – A Fort Campbell Soldier and his father will both receive the Silver Star in a video-cast ceremony Friday at 8 a.m.
Chief Warrant Officer 2 Jonathan Harris, a Blackhawk pilot with 5th Battalion, 101st Aviation Regiment, will receive his Silver Star in Afghanistan for actions performed July 2, 2008. CW2 Jonathan Harris, 35, graduated from Corbin (KY) High School in 1995 and enlisted in US Marine Corps for four years in 1995. He joined the Army in 1999.
His father, Gary Harris, of Corbin, Ky., will receive the Silver Star for gallantry in action in the Republic of Vietnam Aug. 15, 1969 while serving with 4th Battalion, 3rd Infantry Division. Gary Harris, 60, resides in Corbin, Ky. He was drafted into the US Army in 1968, served until 1970 as a Staff Sergeant when he earned the Silver Star. He  originally received his Silver Star in 1969 without a ceremony. «Read the rest of this article»
Christmas on the Cumberland is not just a city event but a regional attraction that is now open and free to the public.
The City of Clarksville unwrapped its Christmas gift to the city Tuesday evening with the lighting of Christmas on the Cumberland, a holiday light display that is a top attraction not just to local residents but the region.
On a brisk and cold eve, a substantial crowd gathered, bundled in coats, scarfs, hats and mittens — a far cry from the 2007 event and its exceptionally temperatures that could have given Santa heat stroke under all that velvet suiting and flowing cape.
Hot chocolate and spice cider were in demand as two tables served up beverages to help revelers beat the chill in the air. Frances Sykes donned a Victorian gown to set the holiday spirit as she handed out programs for the evenings event.
J.T. Daniels of Eagle 94.3 FM emcee'd the event, with Pastor Scott Evans of the Grace Church of the Nazarene offering the invocation. Mayor Johnny Piper took time to acknowledge the city employees who have spent hundreds of hours installing this years holiday display. «Read the rest of this article»
RepowerAmerica is asking the general public to step forward and let the Environmental Protection Agency (EPA) know its concerns over carbon dioxide regulation. The deadline to submit your comments is Friday night.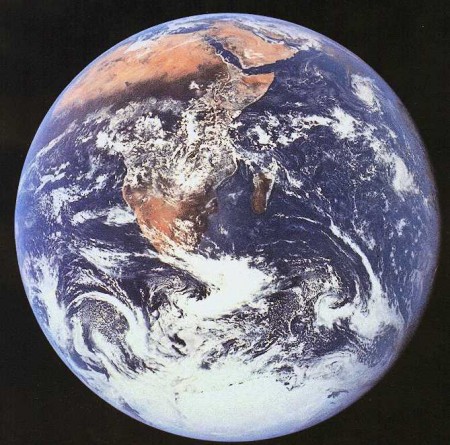 From the desk of Cathy Zoi, CEO, RepowerAmerica.org:
In April 2007 the U.S. Supreme Court ruled that the Environmental Protection Agency has the authority to regulate carbon dioxide if it is harming our health and welfare. After more than a year of delay, the EPA is finally now requesting public comments on whether carbon dioxide and other heat-trapping pollutants are endangering our health and our climate.
For nearly eight years, the Bush administration has done nothing to address the growing threats we face from global warming. Hurricanes are getting stronger, the North polar icecap is melting, and we've suffered through intense droughts, floods and killer heat waves. «Read the rest of this article»
The Austin Peay State University Department of Art is pleased to announce the Senior Graphic Design Show, which features the work of senior graphic design majors scheduled to graduate from the Bachelor of Fine Arts program in December. There is no charge for admission and the display is open to the public. Professionals in the design industry and people interested in art and design are encouraged to attend.
The show will begin with an opening reception at 7 p.m., Monday, Dec. 1 in the Trahern Gallery. The senior design exhibit will be on display through Dec. 7. «Read the rest of this article»
F&M Bank has been named to the 2008 list of Hot100 companies to watch in Tennessee by BusinessTN magazine. The 102-year old F&M ranks as one of the state's top 20 independent banks. With assets exceeding $700 million, F&M Bank operates offices in Montgomery, Rutherford, Wilson, Sumner, Robertson and Stewart counties.
"Being recognized by BusinessTN as one of the Hot100 companies in the state is evidence that businesses and individuals in middle Tennessee appreciate F&M's unique brand of banking," remarked Sammy Stuard, F&M president and CEO. "I think it also speaks to the fact that today, people are placing greater trust in their local bank rather than the larger financial institutions that are making so much of today's negative economic news," he continued. "As F&M continues to expand our market area, roll-out meaningful products and attract new client relationships, our customers have responded positively and our market has grown.  I am pleased to share this honor with the 220 F&M employees who are positively crucial to our success." «Read the rest of this article»