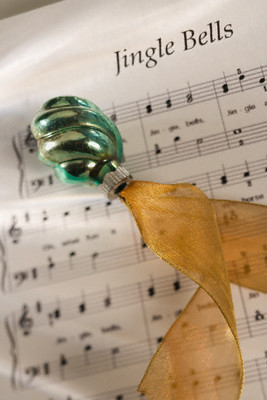 The Austin Peay State University Department of Music and the Center of Excellence for the Creative Arts will present the holiday-themed musical event "Do You Hear What I Hear." The event will feature performances by Paul Binkley and the APSU music faculty.
The concert will take place at 7:30 p.m., Monday, Dec. 8 in the Music/Mass Communication Building Concert Hall. The event is free for APSU students. Tickets are $5 for non-students.
Binkley is president of GrandVista Music. Highly respected as an acoustic guitar specialist, he has performed with a diverse group of artists including Lari White, The Fifth Dimension, Mandy Barnett and Lorrie Morgan. He also spent five years performing with the country group, Alabama.
He has served as the music director for the Tennessee Repertory Theatre, the Nashville Shakespeare Festival, the Mockingbird Theater, the Nashville Children's Theatre and the Coterie Theater in Kansas City. Presently, he lends his musical talents and orchestration skills to many of GrandVista's product lines.
The APSU music faculty is composed of skilled and versatile musicians and vocal performers who have played in venues across the globe.
For more information, contact the APSU music department, (931) 221-7818.