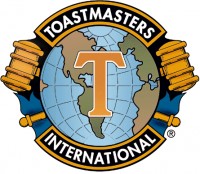 The Tennessee Talkers Toastmasters Club is holding an Open House informational meeting at the Clarksville-Montgomery County Public Library on April 18th at 10am.The meeting is being held to determine interest in expanding the membership of the existing club. Those who are interested but unable to attend should contact Jimmie Roberts at (931) 648-3648 for information.
The open house will feature Toastmaster Tiffany Steele, who will speak about the history and goals and benefits of Toastmasters. Ms. Steele is currently the club's sergeant at arms. Club members will be present to discuss what occurs during typical club meetings, where members give impromptu speeches and other members offer their critiques.
"We believe that the community will enjoy seeing how the club's communication and leadership development programs helps prepare members for higher pay (in the work force), and greater personal recognition," Club Vice-President of Public Relations Gary Davis said. "Members are always interested in showing how the Toastmasters program can help them become more successful."
The Tennessee Talkers was founded in 1997. The club is part of Toastmasters International, a global nonprofit organization with more than 235,000 members in 12,036 clubs in 106 countries. Toastmasters is a world leader in helping people become more competent and comfortable in front of an audience and provides a proven, enjoyable way to hone your communications and leadership skills.
Interested parties can also attend one of their regular meetings on the second and fourth Monday of every month at the Trane plant on Wilma Rudolph Blvd in Clarksville, Tennessee.
Additional information is available online at http://www.tntalkers.com/
or you can email the Tennessee Talkers at .