Topic: Library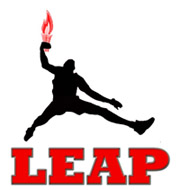 Clarksville, TN – The Adult Literacy Council partnered with the Leap Organization to develop a computer lab to aid adults and youth become more computer literate.
"We believe that higher learning in literacy, math, and other basic skills is the key to an individual's success" commented ALC Executive Director Velma Jo Williams. "The Adult Literacy Council appreciates the LEAP Org., in storing our NetBook Computers in their computer lab and look forward in working together in the fight against illiteracy with the hopes of individuals becoming productive citizens."
«Read the rest of this article»


Montgomery County, TN –  On Tuesday morning, October 22, the Clarksville Montgomery County Public Library marked their Clarksville-Montgomery County Green Certification with a green ribbon cutting.
Montgomery County Mayor Carolyn Bowers and City of Clarksville Mayor Kim McMillan were on hand for the ribbon cutting.
«Read the rest of this article»

Yonkers, NY – Selecting the right college can be challenging—but a new resource from Consumer Reports, "Find The Best Colleges for You" aims to make the process of researching colleges more efficient and ultimately less stressful for university-bound students.
The free guide is published in both English and Spanish, and it identifies and defines the information that matters most to prospective students, directs them to the best resources to find those key pieces of information, and includes worksheets designed to simplify and support the research and evaluation process. «Read the rest of this article»

Clarksville, TN – Montgomery County native Earl Cragon Baggett turned 90 years old Saturday but instead of receiving gifts – he's giving them. Mr. Baggett's nephew, Blaine Baggett, whose previous history projects include PBS documentaries on The Great War, grew up hearing about his uncle's experiences with the "Hard Luck Division" in World War II. Cragon Baggett, who has a fourth grade education, put those memories of his two years in North Africa, Italy and France down on paper and his nephew published them along with photos in "Uncle Cragon's War: A Memoir of World War II and the Hard Luck Division."
Mr. Baggett is giving the hardback, 50-page books to each of the seven high schools in Clarksville-Montgomery County. Since Mr. Baggett is still driving, he plans to be at Rossview High School's library on Tuesday, October 19th at 11:00am to meet with students who are studying World War II. His book is a memoir of a young Tennessee boy who went off to war, suffered great hardship (including trench foot, malaria and getting shot); saw terrible things, but somehow survived when most of the men in his unit did not.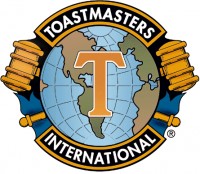 The Tennessee Talkers Toastmasters Club is holding an Open House informational meeting at the Clarksville-Montgomery County Public Library on April 18th at 10am.The meeting is being held to determine interest in expanding the membership of the existing club. Those who are interested but unable to attend should contact Jimmie Roberts at (931) 648-3648 for information.
The open house will feature Toastmaster Tiffany Steele, who will speak about the history and goals and benefits of Toastmasters. Ms. Steele is currently the club's sergeant at arms. Club members will be present to discuss what occurs during typical club meetings, where members give impromptu speeches and other members offer their critiques. «Read the rest of this article»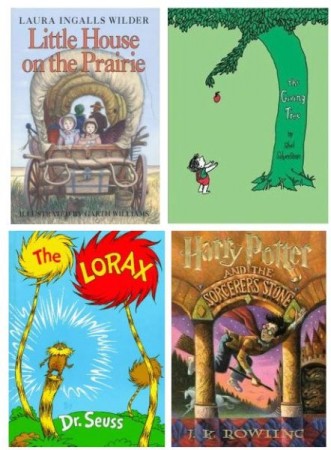 The Felix G. Woodward Library at Austin Peay State University is presenting its second Athenaeum presentation titled "Readings from Banned Books – A Celebration of Banned Books Week."
The event occurs at 2p.m., Thursday, Sept. 25 in the Library Athenaeum located on the third floor of the Felix G. Woodward Library at APSU.  D. Sean Hogan, associate professor and librarian, along with other members of the library faculty and staff, will conduct the readings and ensuing discussion.
The purpose of the Library Athenaeum is to host events that promote and enhance the intellectual life of the University and the region. By bringing together scholars, performing artists, students, and community members to participate in the exploration of ideas and the sharing of cultural experiences, the Library Athenaeum reflects the importance the University places on the facilitation of teaching, learning, and understanding, both in and out of the classroom. «Read the rest of this article»
Summer is officially over and school is in session!
Now that your child is back in school you're left wondering what to do with this busy toddler who all of a sudden has lost its biggest distraction, your oldest child. No more solitary catching up with Jon and Kate Plus 8 on your TiVo, you are faced with chasing a toddler from room to room, playing hide-and-seek games with the keys and couch cushions and did that splash just come from the toilet?
You  have more free time on your hands. Check out all the programs our local Children's Library has to offer. There are programs for all ages, even those hard to please Teens. Maybe you don't have older children at school. Maybe you're a  mom  with a small baby, and you're running out of ideas for "tummy time"? Well get that baby upright and check out the Library's lap-sit program. «Read the rest of this article»