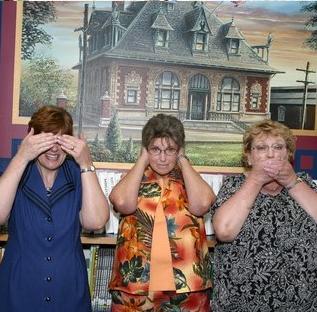 Summer is officially over and school is in session!
Now that your child is back in school you're left wondering what to do with this busy toddler who all of a sudden has lost its biggest distraction, your oldest child. No more solitary catching up with Jon and Kate Plus 8 on your TiVo, you are faced with chasing a toddler from room to room, playing hide-and-seek games with the keys and couch cushions and did that splash just come from the toilet?
You  have more free time on your hands. Check out all the programs our local Children's Library has to offer. There are programs for all ages, even those hard to please Teens. Maybe you don't have older children at school. Maybe you're a  mom  with a small baby, and you're running out of ideas for "tummy time"? Well get that baby upright and check out the Library's lap-sit program.
That's where I'll be. The Lap sit program, ages infant-18months, is every Thursday beginning September 18th at 9:30.  If this program is anything similar to their Summer Reading Program that we attended for the first time back in July, then I know we'll be in for a treat.
The librarians involved in this program are super nice ladies. Not like the librarians from our youth that would raise and eyebrow at a boisterous child. These ladies are right there with them singing and dancing their way through the old classic 'Skiddamarinky, dinky, dink, Skddamrinky doo'. Though they do encourage you to be respectful of the library atmosphere and others who are reading, they understand if your child is a mover and shaker like mine tends to be. On that note, if anytime during their program your young child becomes more preoccupied with the large over sized Elmo, the colorful mobiles hanging from the ceiling or the vast assortment of puzzles waiting outside of their auditorium, don't force your child to sit on your lap! They have years and years ahead of them to have to be still; let them join the other free spirits in the open play area, where there are fun educational toys, and comfy chairs for Moms and children as well.
Hurry! Classes start Monday morning! Check out the library website to see where you fit in!