Topic: Clarksville Public Library
Participants, sponsors can register now for April event
Clarksville, TN – On Saturday, April 18th, 2020, Citizens are invited to join friends and neighbors for Walk MS: Clarksville 2020 in Liberty Park.
Walk MS: Clarksville is an opportunity for people living with MS and those who care about them to connect, join together and be inspired.
«Read the rest of this article»
Entries on display at several Nashville and Clarksville locations through April 30th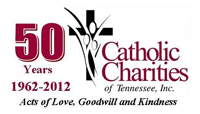 Nashville, TN – Kindergarten through eighth grade students attending four Clarksville and Nashville schools created winning entries in the 2012 Child Abuse Prevention Poster Contest sponsored by Catholic Charities of Tennessee. The more than 150 posters entries received illustrated the theme, ""A Happy Family Is…".
«Read the rest of this article»
Summer is officially over and school is in session!
Now that your child is back in school you're left wondering what to do with this busy toddler who all of a sudden has lost its biggest distraction, your oldest child. No more solitary catching up with Jon and Kate Plus 8 on your TiVo, you are faced with chasing a toddler from room to room, playing hide-and-seek games with the keys and couch cushions and did that splash just come from the toilet?
You  have more free time on your hands. Check out all the programs our local Children's Library has to offer. There are programs for all ages, even those hard to please Teens. Maybe you don't have older children at school. Maybe you're a  mom  with a small baby, and you're running out of ideas for "tummy time"? Well get that baby upright and check out the Library's lap-sit program. «Read the rest of this article»
The Montgomery County Democratic Women are sponsoring two voter registration events, according to Gene Lewis, chairman of the MCDP.
On Saturday, May 31, the Democratic women will be at Krogers at Dover Road from 10 a.m. to 2 p.m.. On June 2, they will host a voter forum at the Public Library on Pageant Lane at 6 p.m. The public is welcome to take this opportunity to learn about the upcoming elections and register to vote.
The holidays seem to begin in November, leading up to Thanksgiving and of course, Hanukah, Christmas and Kwanza. It becomes a frenzy on "Black Friday," when hordes of shoppers line up at midnight or in the wee hours in an attempt to get the best deals and the early bird.
Many of us already have the things we really want or need, so we've turned to a different kind of shopping: we seek out places and organizations that would benefit from charitable contributions, a donation "in lieu of…" random gifts. Because we also like to see these supporting gifts in action, we keep most of our charitable giving "local."
With that in mind, Clarksville Online is launching this holiday season with a list of organizations whose work we admire and support; it is an eclectic list of organizations that in one way or another has direct impact on the people of our community. «Read the rest of this article»