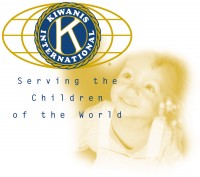 The Downtown Kiwanis Club is currently hosting its 25th annual rodeo at the Clarksville, Montgomery County Fairgrounds. The rodeo opened on Friday, June 12th and will continue on Saturday, June 13th at 8pm. Tickets can be pre-purchased at area Wendy's Restaurants and are $10. If you wait to purchase your tickets at the gate, the cost increases to $15.
Events include calf roping, steer wrestling, barrel racing, team roping, breakaway roping, saddle bronc riding, bareback riding, and bull riding. There are also various contests, games, and inflatables (provided by Go Play! Party Rentals), for the kids to enjoy.
In most events of this nature, concessions are frequently overpriced. That is not the case with the Kiwanis Rodeo. Hot Dogs, Nachos, and Wendy's Frostys run $2.00. Their Excellent BBQ sandwiches and the funnel cakes are $4.00. Popcorn, Snow Cones, Cotton Candy, Soft Drinks, and Bottled Water are just $1.00.
The Kiwanis club utilizes the revenue generated from the rodeo to fund their philanthropic works in the community, including a Christmas party for children in the Head Start program, they buy presents and winter hats and coats for them.  Buying books for the reading is fundamental program.  They also give donations other youth oriented organizations. To find out more about the charitable works of the Clarksville Kiwanis club visit their web site.
This weekend's rodeo is the last event at the Fairgrounds park before it is closed for marina construction.
If you have never been to a rodeo before, here is a sneak preview from the 2008 Kiwanis Rodeo…
Photo Gallery