FORT CAMPBELL – The 101st Airborne Division (Air Assault) has a new commanding general. Maj. Gen. Jeffrey J. Schloesser relinquished command to Maj. Gen. John F. Campbell at a ceremony today. Campbell came to the 101st from the Pentagon, where he served as the deputy director for regional operations, J-3, The Joint Staff, Washington, D.C. He has served in both Iraq and Afghanistan. Campbell's former command assignments include 1st Brigade, 82nd Airborne Division, and the 504th Parachute Infantry Regiment in support of Operation Enduring Freedom.
«Read the rest of this article»

Washington D.C. – Congressman Dennis Kucinich (D-OH) today spoke out forcefully against the $636 billion Defense Appropriations bill, saying it continues to fund the immoral war in Iraq while ramping up U.S. operations in Afghanistan.
"We are discussing a $636 billion appropriations bill which will fund the continuation of the wars in Iraq and Afghanistan. Congress has been gripped for months by a debate surrounding health care reform, but we will only have a brief debate about spending $636 billion dollars and the wars that money will fund. That is not enough.
"We need to have a serious debate about the wars in both Iraq and Afghanistan and the priorities of this nation. We need to discuss our options and we must immediately withdraw U.S. troops and contractors, not just combat troops, but all of our troops. It is time for this body to rethink the validity of funding military operations throughout the world when we have so many priorities that need to be addressed at home. «Read the rest of this article»
The 2009 Backpack Heroes Campaign For Youth Villages Hopes To Provide An Estimated 300 Fully Stocked Backpacks By Wednesday, August 5, 2009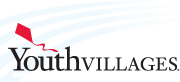 BRENTWOOD, TN – Crye-Leike, REALTORS agents are joining in the back to school shopping season – purchasing new backpacks and school supplies for the children in the care of Youth Villages.
It's the 9th consecutive year Crye-Leike has joined in the agency's Backpack Heroes campaign – to help see to it that these emotionally and behaviorally challenged children enjoy the same start to school as every other child. Everything that is collected will go to help local children in the Middle Tennessee area.
"Over 90% of these children live well below the poverty line and most cannot afford a backpack or school supplies for the upcoming school year," said Harold Crye, Crye-Leike, REALTORS Cofounder and CEO. "This year Crye-Leike is again partnering with Youth Villages by collecting donations which will help provide these items to hundreds of children who have very little or nothing at all."
«Read the rest of this article»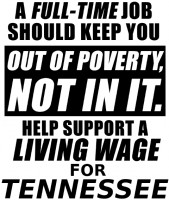 The other day on the way home from work I heard a right wing radio talk show host say the following, and I am paraphrasing:
"The minimum wage is going up 10%. Therefore, in order for businesses to maintain the same level of profits, we should expect 10% of minimum wage earners to be laid off. This increase in the minimum wage, effectively, increases unemployment, increases the number of people looking for government entitlements, which is exactly the opposite of what this economy currently needs."
The host cut to a commercial break, and I turned the radio off to think about that statement. It just didn't sound right to me. It sounded too black and white. Economics is rarely that simple. So I thought about it. «Read the rest of this article»
I received some emails from people who expressed concerns abut the city council opting out of the state guns in Parks bill,  which I along with some of my constituents think is a good decision for our community. The theme amongst those who are in favor of allowing guns in parks seems to be that they are worried about safety in our parks. This is not backed up by the statistics, so I have attached a list of the crimes committed in parks as reported to the Police Department since January.
In 11 of our parks there were no crimes reported, and in the others there were just a few. I think providing some information on the safety of our parks will provide some relief to those who are concerned. I will continue to oppose allowing guns in our parks, as a matter of ensuring the safety of our children. I would hate to see a permit holder get into an argument at a park with someone,  and then instead of calling the police  take matters into their own hands, and innocent bystanders get hurt. «Read the rest of this article»
National legal assistance organization celebrates its thirty-fifth anniversary. Known as an advocate for those who can not afford but are in need of legal assistance, the Legal Aid Society has provided vital legal assistance through the dedication and devotion of its committed staff of lawyers, paralegals and administrative support personnel.
The Legal Aid Society is marking its 35th anniversary, receiving high praise and recognition from our nations capitol. The nation-wide organization known as the Legal Aid Society is organized under the Legal Services Corporation and has as its mission, to provide legal assistance to those less able to afford needed assistance, and those who would otherwise go without vital representation.
Here is the Presidential Proclamation issued in celebration of the 35th anniversary of the founding of the Legal Aid Society. «Read the rest of this article»


Join us Saturday, August 8 for another Concert in the Park.  Concerts in the Park is part of the Parks After Dark series presented this summer by the City of Clarksville. The summer series wraps up this month with this being the last concert of the season.  As always, the concert is from 6- 8p.m. and is free of charge at McGregor Park.
This month's concert features the distinguished and talented 101st Airborne Division Band.  This is one concert you will not soon forget.  Natalie's Dance Network will take the stage at 7p.m during the performance to showcase some their talented dancers. «Read the rest of this article»
APSU faculty, staff achieve goals through pursuits
Faculty and staff at Austin Peay State University recently brought recognition to the University through their professional, scholarly and personal development activities.
Christina Chester-Fangman, instruction librarian and assistant professor, had a "recipe" included in the Library Instruction Cookbook published by the Association of College and Research Libraries (ACRL). Unveiled at the recent American Library Association (ALA) Annual Conference in Chicago, Ill., the book is a practical collection of "learning recipes" that includes plans for conducting learning sessions and indicating how these exercises teach research skills from the ACRL Information Literacy Competency Standards for Higher Education. Her entry, "CABLE Cook-off: Learning to Evaluate Web Sites," teaches undergraduate students five criteria by which they can judge Web sites to determine those that are appropriate to cite for college-level papers and projects.
Melony Shemberger, communication specialist in public relations and marketing, finished the Big Kids' Triathlon (500-yard swim, 18-mile bike, 5-K run) held July 26 in Paducah, Ky., with an overall time of 1:56:10. She will compete July 31 in the annual Fancy Farm (Ky.) 5-K run and then Aug. 9 in an Olympic-distance duathlon in Mattoon, Ill.
Scott Shumate, digital services assistant in Woodward Library, presented APSU's "Collaborative Veterans' Oral History Project" at the Tennessee CONTENTdm User's Group meeting held July 22 at Middle Tennessee State University.

On Tuesday, Aug. 4th from 5 p.m. to 7 p.m. NPMS is hosting a sixth grade orientation for students and their parents. Students should meet in the gym where they will participate in an information session, pick up and run through their class schedules, and meet their core teachers. This program is for sixth graders and not for upper grades.

Washington — The Internal Revenue Service today announced its first successful prosecution related to fraud involving the first-time homebuyer credit and warned taxpayers to beware of this type of scheme.
On Thursday July 23, 2009, a Jacksonville, Fla.-tax preparer, James Otto Price III, pled guilty to falsely claiming the first-time homebuyer credit on a client's federal tax return. Price faces the possibility of up to three years in jail, a fine of as much as $250,000, or both.
To date, the IRS has executed seven search warrants and currently has 24 open criminal investigations in pursuit of potential instances of fraud involving the credit. The agency has a number of sophisticated computer screening tools to quickly identify returns that may contain fraudulent claims for the first-time homebuyer credit. «Read the rest of this article»