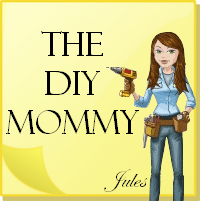 When my husband and I found our house in Clarksville this past November, we knew it was the home for us. It had so many excellent features: spacious living area; big backyard; and  in a great school zone, for when our son starts kindergarten. But as soon as I stepped into the kitchen, I knew one thing… those countertops had to go!
In terms of functionality, our countertops were fine. They were good enough to hold small appliances and prepare food on, but after years of use and abuse, there were a couple of burn holes and lots of discoloration. Not to mention they were utterly plain beige, with no personality.
«Read the rest of this article»
Little Lambs and Ivy is hosting its 13th Annual Fall/Winter Consignment Sale on September 16th-19th. If you are interested in putting in items to consign you can go online to register for an appointment for the September 10th-12th drop off dates.
Items to be sold are infants to children's clothing size 14, Infant equipment, toys, as well as Maternity clothing. All items must be cleaned and pressed and must follow the hanging requirements posted on the Little Lambs and Ivy website. «Read the rest of this article»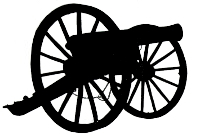 The Friends of Fort Defiance held their first Civil War Ball at the Smith Trahern mansion on Saturday evening. While the group has not yet officially discussed it, group President Phyllis Smith hopes that this will become an annual event, and quite possibly a new tourist attraction for the City of Clarksville, as this inaugural evening drew one couple all the way from Illinois.
All of the guests were required to be attired in a period costume, and those who did not have one available, were able to rent one from George Terrell, the owner of Backstage Costume Rental. Because of the additional required expense of renting a costume, the Friends of Fort Defiance kept the cost of tickets for the event fairly low, only $30 per person, for a night of dinner and dancing.
«Read the rest of this article»


The weekly Clarksville Parks and Recreation Department Recreation Report provides Clarksvillians with a glimpse at the activities and events that are available from the Parks and Recreation Department for them to enjoy together as a family. This weeks highlights include:
Punt Pass Kick
Community Center Happenings
Kids on Crafts
Young Champion Cheerleading
Adult Recreation Volleyball
Downtown Market
Riverfest
«Read the rest of this article»
The group Clarksville Community Organizers held their version of a health care town hall at Congresswoman Blackburn's office in Clarksville, TN on Friday. Supporters of health care reform gathered outside to protest their representative's position on this important issue, while small groups were escorted inside to voice their support for health care reform to a representative of the Congresswoman. Two counter protesters, senior citizens who opposed Health care reform also showed up.


«Read the rest of this article»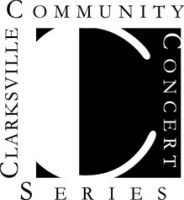 The Clarksville Community Concert Series swings back into town this Monday evening with the big band stylings of The Todd Hill Orchestra.
The Orchestra, which has been performing throughout the mid-south for the last 24 years, takes the stage at 7:30 p.m., Aug. 31 in the APSU Music/Mass Communication Building. Once the lights go down, the up-tempo and nostalgic sounds of 1930s and 1940s America will ring through the auditorium as they perform classic arrangements from great bandleaders such as Glenn Miller, Duke Ellington, Count Basie and Benny Goodman.
«Read the rest of this article»
With Fort Defiance being closed due to the construction of the new interpretative center, the Friends of Fort Defiance were forced to move the Living History Encampment, one of their signature events to Rotary Park this year.
The primary purpose of the Living History Encampment is to educate people about the history of Clarksville, and the Civil War. Many people living in Clarksville know absolutely nothing about the history of our city, something the friends of Fort Defiance hope to change. Clarksville is located in an area of intense activity during the Civil war,   with Fort Donelson and Fort Henry  in nearby Stewart County, and the city of Nashville just a short distance up river.  Fort Defiance was intended to help guard the river approaches to Nashville.
«Read the rest of this article»

Washington D.C.– U.S. Rep. John Tanner will continue to seek input from 8th Congressional District families through telephone town hall meetings where West and Middle Tennesseans can ask questions on health care, the economy, energy and other issues facing the country.
Telephone town hall meetings are a relatively new format to allow up to thousands of participants to talk together so families from across our district can share their views and hear Congressman Tanner's remarks on issues of mutual concern. A tele-town hall meeting is one of the best tools for Members of Congress and others to reach thousands of constituents at one time.
"The challenges facing Tennessee and our country are some of the toughest issues we have ever addressed together and require thoughtful discussion focused on solutions," Congressman Tanner said. "As always, we are anxious to hear what is on the minds of Tennesseans so we can represent and share their views when Congress returns to session." «Read the rest of this article»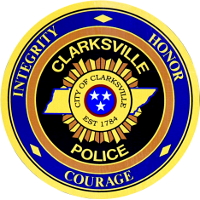 On August 27, 2009, around 10:50 p.m., Oak Grove Officers responded to a call of a possible stabbing across from Enterprise Car Rental on Hwy 41A, Oak Grove, Ky.  When units arrived on the scene, they saw a male lying on the ground, with an apparent stab wound.   The victim was transported by ambulance to Blanchfield Hospital on Ft Campbell where he was pronounced dead.
Clarksville Police received notification around 11:08 p.m. by Oak Grove Police Department, that the stabbing occurred in the business center parking lot at 3431 Ft Campbell Blvd, Clarksville, TN.  After officers arrived, they talked to a witness at the scene.  The witness stated that , Donald Green Jr.  had an altercation with the victim, Byron Nixon, 17 years old, in the parking lot of 3431 Ft Campbell Blvd. «Read the rest of this article»
Austin Peay State University officials received word late Thursday afternoon and again Friday afternoon that two commuter students are suspected of having H1N1, commonly referred to as "swine flu." However, the University cannot verify if the illness is H1N1. The Centers for Disease Control and Prevention (CDC) is advising physicians to assume that if a person has flu-like symptoms or tests positive for flu at this time of year, it is likely H1N1, and isn't advising further testing. Both students have been advised to stay home.
The University has formed a task force consisting of 22 faculty, staff and student representatives including faculty with expertise in public health, microbiology and epidemiology. The task force is planning and implementing procedures for preventing the spread of the virus on campus and developing action plans for various scenarios in the event of a campus wide epidemic.
«Read the rest of this article»