The weekly Clarksville Parks and Recreation Department Recreation Report provides Clarksvillians with a glimpse at the activities and events that are available from the Parks and Recreation Department for them to enjoy together as a family. This weeks highlights include:
Riverfest Regatta Race
Concerts in the Park
Fall Softball League Fees Due
Community Center Hours
Downtown Market (inc Photo Gallery)
As summer comes to an end, so does this summer's swimming activities. This is the last week to enjoy swimming at one of Clarksville's public pools.  Beachaven, New Providence and Smith pools will close for the season today at 6p.m.  Bel-Aire and Swan Lake will remain open through August 9.  We hope everyone has enjoyed the pool facilities this summer and look forward to seeing everyone again next year.
Riverfest Fish Naming Contest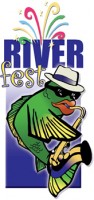 Entries for the "Name the Riverfest Fish" contest have poured in over   the past few weeks.  Entries are still being accepted through tomorrow afternoon at 4:30p.m.  If you have a name for the Riverfest Fish, please submit your entry at www.clarksvilleriverfest.com or call the Parks and Recreation office at 645-7476.
The winner will be announced at the Riverfest press conference on August 13 and receive an exclusive Riverfest VIP Package. So, make sure you get your entry in.
Concerts in the Park
This month's Concert in the Park is one you will not want to miss.  The distinguished and talented 101st Airborne Division Band will perform August 8.  The concert is at the River District's McGregor Park and as always begins at 6p.m.
Natalie's Dance Network will take the stage at 7p.m. providing the entertainment during intermission.
We hope to see you there for a night of live music under the stars along the Cumberland River.
Fall Softball Leagues Fees Due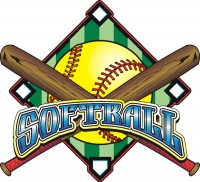 It is hard to believe that it is already that time again, but fall softball is quickly approaching.  Fall softball fees are due in the Parks and Recreation office by August 7.  The following fees are required for each league:
Sunday Men's-"A" Division – $292.60
Sunday Men's-"B" Division – $292.60
Tuesday True Co-Ed – $292.60
Wednesday Men's – $494.47
Friday Church-"A" Division – $317.96
Friday Church-"B" Division – $292.60
Total fees include the league fee, sanctioning fee, umpires' fee, score keepers' fee and trophies.  Deposits are included in the fee amount.  Also note that teams that paid the $20 sanctioning fee for spring softball will not have to pay this fee for the fall league.
Community Center Hours
All three community centers have been busy the last few months with summer activities.  On August 8, Community centers will begin their fall hours of operation.
Burt-Cobb Center
Monday – 7am-8am; 11am-9pm
Tuesday – 7am-8am; 11am-9pm
Wednesday – 7am-8am; 3pm-9pm
Thursday – 7am-8am; 11am-8pm
Friday – 7am-8am; 3pm-6pm
Saturday – 11am-3pm
Sunday – Closed
Crow Center
Monday – 9am-9pm
Tuesday – 2pm-9pm
Wednesday – 9am-9pm
Thursday – 2pm-9pm
Friday – 10am-6pm
Saturday – 9am-1pm
Sunday – Closed
Kleeman Center
Monday – 10am-8pm
Tuesday – 10am-8pm
Wednesday – 1pm-8pm
Thursday – 10am-8pm
Friday – 1pm-6pm
Saturday – 9am-3pm
Sunday – Closed
For community center contact information and details of activities at the centers, visit www.cityofclarksville.com/parksandrec.
Downtown Market
This upcoming Saturday's Downtown Market theme is "Support Your Local Paper."  Mark Ulm from The Leaf Chronicle will be the guest vendor on August 8.  He will answer any questions you may have about the newspaper, as well as, set up subscriptions and renew for anyone who is interested.
The market will also feature some local favorites like fresh produce, homemade dog treats, painted antiques, fried pies, herbs, breads and more.
The market takes place every Saturday from 8a.m. to 1p.m. at 1 Public Square right outside of the Clarksville City Hall building.  If you have not had the chance to stop by, we hope you will do so.