The Miss Tennky Area AFS Volunteer Leadership Team's entire thirty-eight 2009-10 roster attended post-arrival at Mammoth Cave, KY, September 12-13.
The group enjoyed study groups, a cave trip, talent show, great food and outdoor recreation, plus fantastic international conversations. The group represents students from Germany, Latvia, Kazakhstan, Ecuador, Brazil, Costa Rico, France, Italy, Indonesia, Hong Kong, Switzerland, Sweden, Norway, Iceland, Netherlands, Czech Republic, Thailand, Belgium and Japan.
There were four (4) AFS students from Clarksville who attend Rossview High School: Konrad Seifert from Germany hosted by Traci Warren and David Charlesworth, Emelie Moberg from Sweden hosted by Jen and Donald Poelking, Marji Satalova from Latvia hosted by Natalya Mateeva and George Bowes and Thomas Sanna hosted by Tina and Scott Tadsen.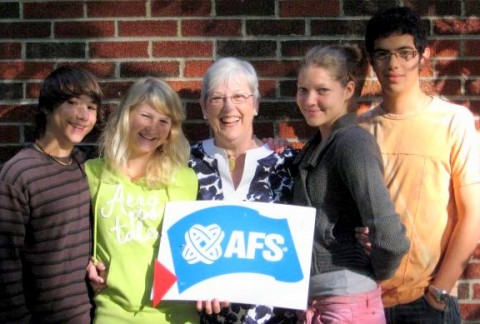 Upon the group's return they enjoyed an AFS Meet and Greet Potluck at the home of Natlya Mateeva and George Bowes. This gave the liaisons, aunt /uncles and friends of AFS a chance to meet the new AFSers in the Clarksville area.
To volunteer, donate, host and/or send a student, contact Barbara Y. wills at 615-210-115 or . for other details go to www.afs.org/usa and www.misstennky.org.