Tennessee's Top Spot has taken another top honor in the state. Today, BusinessWeek Magazine named Clarksville the best city in Tennessee to raise your kids.
BusinessWeek's fourth annual survey calculated information from several categories. Affordability, safety*, and school test scores were given the greatest weight.
"It makes sense. We have beautiful parks, Greenways and a Riverwalk. Families can afford to buy a home in safe neighborhoods. They have easy access to jobs, with more on the way through HSC. Clarksville really is Tennessee's Top Spot" said Mayor Johnny Piper.
«Read the rest of this article»
Presides Over Sessions on Future of Afghanistan Fight

EDINBURGH – U.S. Rep. John Tanner discussed the future of the war in Afghanistan and Pakistan in meetings with top NATO leaders while presiding over NATO Parliamentary Assembly sessions in Edinburgh. The Parliamentary Assembly is NATO's legislative arm. Tanner has served as the body's President since November 2008.
"The consensus among NATO leaders and member-nation lawmakers is that we are in a crucial point in the alliance's history and in the war against the spread of radical fundamentalism," Tanner said after meeting with Anders Fogh Rasmussen, NATO Secretary General, and U.S. Navy Admiral James G. Stavridis, Supreme Allied Commander-Europe, both of whom also addressed the Assembly. "These meetings are extremely helpful as the dialogue continues in the U.S. and in other NATO nations about how best to refocus on the fight in Afghanistan and Pakistan." «Read the rest of this article»


NASHVILLE, Tenn. – Hampered by slow starts to both halves, Austin Peay State University women's basketball team pieced together late scoring bursts in each frame to post a 61-52 non-conference victory against Lipscomb, Tuesday night, at Allen Arena.
Lipscomb (1-2) got off to a fast start as Austin Peay had difficulty controlling the ball. The Lady Govs began the game making just 2-of-10 from the field and committed six of its 11 first-half turnovers in the opening seven minutes. The Lady Bisons took advantage and opened a nine-point, 13-4, lead with 13:33 remaining.
«Read the rest of this article»
Here is a great tasting casserole that is on my new Healthy Eating Menu. The taste of sweet potatoes and bananas go together so naturally.  Its a tropical twist on the old sweet potato casserole.  Try this recipe this Thanksgiving. «Read the rest of this article»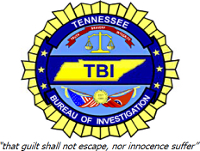 Nashville – A Clarksville man who was placed on the TBI's Top Ten Most Wanted list in August of 2009 was taken into custody today in Chicago, IL.
Dominick Shon Dre Hodges, 21, last known address 942 Vanleer Drive, Clarksville, TN was wanted by the Clarksville Police Department for First Degree Murder. The FBI Violent Crimes Task Force picked him up at an apartment on South Langley in Chicago, IL without incident. He was involved in a murder that occurred on July 22, 2009 at the A&W Motel on Madison Street. Hodges and an accomplice entered a motel room intending to rob the victim. The victim was shot during the robbery and died.
Hodges has a criminal history in Tennessee, Kentucky and Illinois including Rape of a Child and drug charges. He's being held in the Cook County Jail awaiting extradition.