Tennessee's Top Spot has taken another top honor in the state. Today, BusinessWeek Magazine named Clarksville the best city in Tennessee to raise your kids.
BusinessWeek's fourth annual survey calculated information from several categories. Affordability, safety*, and school test scores were given the greatest weight.
"It makes sense. We have beautiful parks, Greenways and a Riverwalk. Families can afford to buy a home in safe neighborhoods. They have easy access to jobs, with more on the way through HSC. Clarksville really is Tennessee's Top Spot" said Mayor Johnny Piper.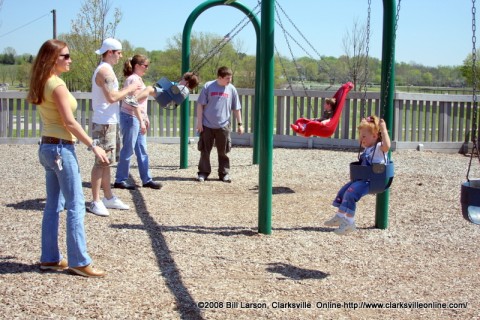 Other criteria included number of schools, household expenditures, air quality, job growth, family income, museums, parks, theaters, other amenities, and diversity.
Recently, Clarksville was also named by CNN as the fourth best city in the country to start a business and .
Clarksville is Tennessee's fifth largest city and the ninth fastest growing city in the U.S.