Topic: Johnny Piper
Clarksville, TN – Despite Jeff and Sherri Robinson's request for more than $800,000 in attorneys fees in their ongoing lawsuit against the City of Clarksville, the trial court has ordered the City to pay only $30,000.
«Read the rest of this article»
Clarksville, TN – The City of Clarksville has prevailed on five of six claims brought by Jeff and Sherri Robinson in a longstanding legal dispute over a would-be alley and two small parcels of land near the Robinson's downtown Blackhorse Pub and Brewery.
«Read the rest of this article»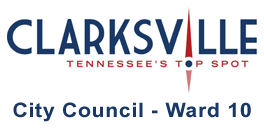 Clarksville, TN – Due to the upcoming 4th of July weekend, the city council moved its regular voting session to July 1st. It was an interesting evening.
Ordinance 7 – 2014-15 (Homeless Shelter Distance)
This ordinance proposed to shrink the distance that a homeless shelter could be located from residential properties. Currently, the distance requirement is 1000 feet. According to map inquiries by the Planning Commission, there are only four locations left in Clarksville that would allow a shelter to be at this separation requirement. «Read the rest of this article»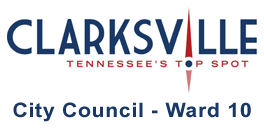 Clarksville, TN – The Clarksville City Council met in its usual first Thursday of the month regular voting session on May 2nd, 2013. The agenda was one of the lightest I believe I have seen in 6 ½ years of being on the council.
More and more often some of our assigned council committees do not to meet on any regular schedule.  A normal schedule would be once a month.
However, there were a couple agenda items that may be of interest to readers. «Read the rest of this article»

Clarksville TN –  The start of every new calendar year brings news of great importance to the city of Clarksville.
Who will the mayor appoint to city committees?
Who's in and who's out?
Ever since the beginning of time, coffee shops and office gossipers have waited with "giddy" anticipation on learning just who the mayor likes, and who they don't, and it comes in the form of committee appointments. «Read the rest of this article»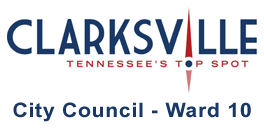 Clarksville, TN – I have been working on improvements and stoplights for the Exit 11 and Sango Road area since 2000. This was long before I got on the council for Ward 10. After being elected to the council, in 2007 I tried again as well as in 2009.  In the past year, we finally had some success. So persistence, help from Tennessee State Representative Curtis Johnson and others has finally paid off.
I have been informed by our Street Engineers that the Tennessee Department of Transportation (TDOT) selected a contractor to carry out the construction project a few weeks ago. There are likely several more weeks of work to finalize any issues and construction requirements. It is possible that work could begin within a couple of months.  The project is scheduled to be complete not later than June 2013. «Read the rest of this article»
Fort Campbell, KY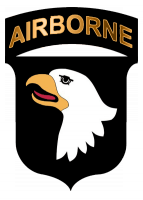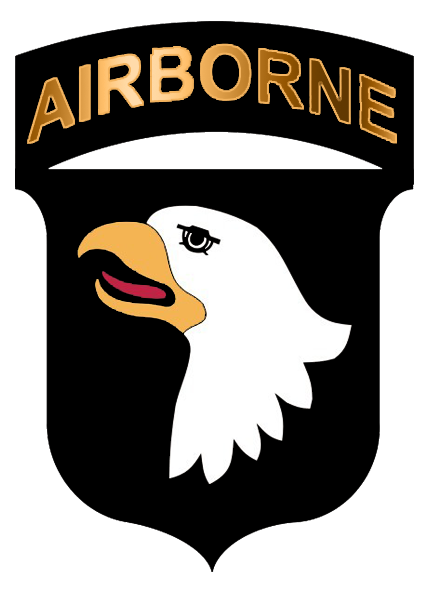 – It was a veritable Who's Who that showed up at Fort Campbell on Friday to attend the retirement ceremony of Command Sergeant Major, Marvin L. Hill. During his long service Command Sergeant Major Hill made his mark on both the 101st Airborne Division at Fort Campbell, and the U.S. Army as a whole.
Gen. David H. Petraeus (U.S. Army Ret), the Former Commander of the 101st Airborne Division (Air Assault), and current Director of the Central Intelligence Agency was on hand to commemorate his long service. Director Petraeus was introduced by Maj. Gen. James C. McConnell The commander of the 101st Airborne Division.
«Read the rest of this article»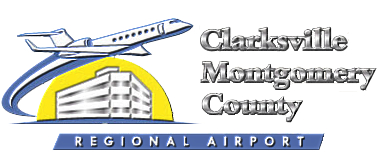 Clarksville, TN – The Clarksville-Montgomery County Regional Airport Authority held a grand opening for the new 16,000 ft.² terminal building at Outlaw Field on Monday, July 9th, 2012. City, county and state leaders were in attendance as the new airport manager John Patterson led the ceremony that opened the newly constructed terminal building to the public.
The building is very modern but has an elegant décor, a large number of windows and high ceilings make the terminal airy with great lighting. A absolutely gorgeous Beechcraft Model 17 Staggerwing airplane dominates the ceiling on the second floor. There are two conference rooms one which seats 10 people, and another which can seat over 100; both feature top-of-the-line telecommunications technology. These rooms can be used for meetings and parties, complete with catering services. There are also four commercial spaces intended for lease.
"I would like to encourage the community groups, schools, and churches to come outa and take tours of their airport," said Patterson.
«Read the rest of this article»
Clarksville, TN – One thing is certain in Clarksville.  Being mayor is a thankless job.  You're damned if you do, damned if you don't.  It seems that no matter who the mayor is, there's always this "climate" of discontent.   I guess it comes with the job.
I remember a visit to my morning show several years ago when my co-host and I first urged Kim McMillan to run for mayor.  We were just getting a good dose of Piper/Trotter politics at the time, and Kim was climbing the political ladder in Nashville, and we said, "Kim, you should run for mayor."
She wasn't interested. «Read the rest of this article»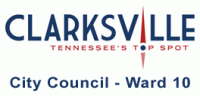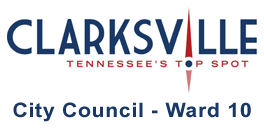 Clarksville, TN – The Clarksville City Council met Monday afternoon in a special session. Topics were cost/project mediation talks with the general contractor of the marina and Liberty Park (held in closed session) and the city budgets for FY 2013.
Marina and Liberty Park – I can not go into any detail here as the final wording and other legal requirements on issues the city has had with the general contractor, and vice versa, are being worked out. I believe other than some "punch list" and finishing items the project is heading toward completion. «Read the rest of this article»