The Clarksville Parks and Recreation Department's weekly recreation report provides Clarksvillians with a glimpse at the activities and events that are available from the Parks and Recreation Department for them to enjoy together as a family. This weeks highlights include:
Men's Basketball
Cheerleading
Adult Softball
Youth Baseball
Youth Softball
Youth Teeball
Men's Basketball League to play Thursday nights at Burt-Cobb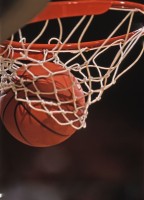 The Burt-Cobb Community Center is organizing a Men's Basketball League for Thursday nights starting mid-February. There is still space left for one more team. For details, please call Burt-Cobb Community Center at 552-1263.
Cheerleading classes beginning at Crow Community Center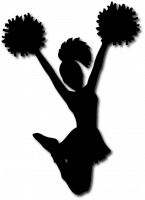 Crow Community Center will be offering cheerleading classes through Young Champions starting with registration on Monday, January 25. The classes are open to youth ages four to fifteen. Each class is $7 per week and there is a $7 registration fee. For more details contact Young Champions at 888-245-7469 (SHOW) or www.youngchampions.us.
Adult Softball League Meeting is coming up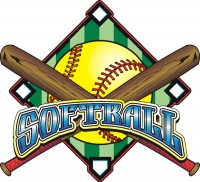 An annual meeting for the 2010 Adult Softball Season will be held at Burt-Cobb Community Center on February 7 at 2 p.m. All leagues will have one large informational meeting instead of having several individual meetings as in years past. The following leagues will be offered this spring:
Sunday Men's League
Monday Men's Church League
Tuesday True Co-Ed League
Tuesday Church Youth League
Wednesday Men's League
Thursday Women's League
Friday Church Co-Ed League
This meeting will provide coaches the opportunity to vote on sanctioning organizations, any desired post-season tournament, uniforms, and rules specific to the league.
Parks and Recreation will also begin accepting team deposits of $100 on February 8. This will insure that your team is in the league and will be applied towards final fees. Deposits are due in the Parks and Recreation office no later than 4 pm on February 22. There will be no late registrations.
The spring softball season will last eight weeks and begins March 28 at Heritage Park.
Youth Baseball, Softball and Teeball League Meeting
It's also time to start preparing for the Youth Recreation Baseball, Softball, and Teeball League at Heritage Park this summer. An information meeting for parents and potential coaches will be held at Kleeman Community Center on February 9 at 6 p.m. This year we are opening up the league to three and four year olds so this will be a great opportunity for parents of new players to ask questions and returning players to learn more about the new age divisions.
Registration for the youth league begins February 8 and the cost is $35 per child. This includes a shirt, hat and team picture.
For more information about spring and summer sports leagues, please call 645-7476 and speak with Tina Boysha.