Women's History Month at the Customs House Museum is a special treat for the eyes. Opening on the second of March is Modern Girls, a show of contemporary works by Tennessee's foremost female artists.
The exhibit includes known painters April Street, Edie Maney, and Julia Martin, woodturner Brenda Stein, installation artists Adrienne Outlaw and Sher Fick, award winning watercolorist Anne Bagby, multi-media artist Denise Stewart Sanabria, sculptor Irene Ritter, and photographer Caroline Allison. Curator, Terri Jordan, says of the exhibit, "I wanted to focus this Women's History Month on some of the talented women currently making their way in the art world, that have a connection to Tennessee." «Read the rest of this article»


NASHVILLE – An 18-point first half put Austin Peay State University women's basketball team in a hole it could not dig out as it dropped a 68-57 Ohio Valley Conference contest to Tennessee State, Saturday night at the Gentry Center.
Despite a poor shooting performance – it made just 20.7 percent of its first-half field goals – Austin Peay (9-16, 8-6 OVC) was within four points, 20-16, with 6:50 remaining in the period. But the offense went without a point for 6:42 of the remaining time, only a Whitney Hanley basket ending the drought with eight seconds remaining. Meanwhile, Tennessee State closed the half with a 12-2 run and took a 32-18 lead into halftime.
«Read the rest of this article»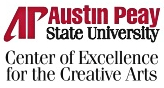 Traditionally, a single person occupies the Acuff Chair of Excellence at Austin Peay State University for a semester or two, but this year, the University seems to have stumbled upon an unprecedented package deal.
Ian Berry, an art history professor and curator of Skidmore College's Tang Museum in Saratoga Springs, N.Y., was awarded the post for 2009-10, and having someone of his stature is reason enough to celebrate. He has organized several prominent and groundbreaking exhibits featuring contemporary artists such as Paul Henry Ramirez and Nayland Blake, but Berry isn't content to simply visit campus on his own to discuss curatorial practices.
"Every time he comes to visit, he's going to bring two professional artists with him," Barry Jones, associate professor of art at APSU, said. "That means there are going to be eight artists he brings with him throughout the semester. It's going to be incredible."
Berry will work with 16 students in a special topics class taught by Jones and Sharon Laor-Sirak, assistant professor at APSU, providing them with a hands-on look of what it's like to work with, inspire and form bonds with artists. «Read the rest of this article»
More than 25 years ago musicians, actors and entertainers gathered together to record the "We Are The World" song to help raise over 60 million dollars for the USA for Africa project. Grammy award winning artists and composers Quincy Jones and Lionel Richie decided to do a remake of the hit single to help raise money this time for the island of Haiti that was hit an earthquake in January that left more than 100,000 people dead and millions displaced.
More than 70 members from the entertainment industry come together to support this new project, song and video titled "We Are the World – 25 for Haiti".
«Read the rest of this article»

The Montgomery County Master Gardeners' are hosting their 4th annual "Beginning & Newcomer Gardening Short Course" beginning March 2 and ending March 23.  Classes meet Tuesday evenings from 6:30p.m. to 8:30 p.m., and are are held at the Madison Street Methodist Church in Clarksville. The cost for all four sessions is $40. You can register by calling the Montgomery County Extension office at 931-648-5725 or .
Editor's Note: Thanks to Melinda Grimes for bringing this to our attention via our Facebook Fan page!
The music of the Man in Black is being celebrated during the month of February on the stage of the Roxy Regional Theatre in RING OF FIRE: The Music of Johnny Cash. Conceived by William Meade and created by Richard Maltby, Jr., this jukebox musical delves into the eternal themes of love and faith, struggle and success, rowdiness and redemption, home and family through the iconic songs of a man who transcends genres.
Featuring over three dozen of the music legend's songs, including "Folsom Prison Blues," "Thing Called Love," "Five Feet High and Rising," "Daddy Sang Bass," "Ring of Fire," "I Walk the Line," "I've Been Everywhere," "The Man in Black" and many more, RING OF FIRE honors Cash's life and music through the acting and vocal talents of professionals Melissa Dowty, Nathan Freeman, Brian Veith and Mindy Wedner.
«Read the rest of this article»
Hearts are Pumpers, Diamonds are Sparklers, Spades are diggers, Clubs are Puppytoes,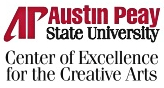 Squire Babcock came to Austin Peay State University last night to read from his debute novel the King of Gaheena, which was published by Mote Books in 2008.
Squire is an eloquent, with a voice that is as smooth as the Kentucky Bourbon his home state is famous for, His writing style is much the same. Having the opportunity to hear him read from his work last night set forever the voice of that internal narrator for this book that we all hear in our heads when we read.
"The novel is set in Louisville, Ky., and in a fictional town called Gaheena, Ark.," Babcock said. In the pre-event press release he laid out the course he would follow, "The novel is at times darkly dramatic and, I hope, funny at times, and I plan to read some dramatic scenes from both Kentucky and Arkansas and leaven them with some scenes that provide a little comic relief. In fact, that's mostly how I see life on this planet, as darkly dramatic narratives leavened (thank God) with occasional comic relief." «Read the rest of this article»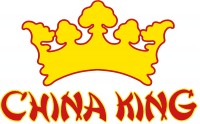 Sunday is the Chinese New Years, which kicks off the Year of the Tiger. In recognition of this, and Valentine's Day, the China King Buffet is holding a celebration. The festivities will begin at 5:45pm on Sunday with a fireworks show put on by Allen's Fireworks, followed by a Lion Dance at 6:00pm.
China King also wishes to recognize the support they receive from their customers throughout the year.   To give something back China King is giving all customers 20% off the price of their buffet all day Mon-Thur.
Come out and join them for this special event. «Read the rest of this article»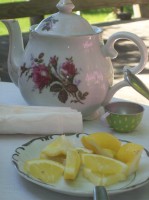 Clarksville weather is cold and damp and many of you probably enjoy a hot cup of tea every day. I enjoy my hot tea very much on these chilly evenings.  Have you ever wondered if the tea you are making is the best you can get here in Clarksville?  You might expect a restaurant somewhere to have better tea that you could make at home, but let me show you how to make an excellent pot of tea to enjoy right there in your warm, comfy home.
As an aside, I am an avid teapot collector, too.  I have  had the bug since about 2000. I have given a lot of them away, been given a lot more and bought several.  My favorite remains the sturdy, squat and striped Brown Betty my Mother brought from England in 1993.  I don't know why but I know its true that certain coffee cups make coffee taste better and certain tea pots make tea all the better as well. I don't know how many I have, but let's just say… I have pots that I put out for every season. «Read the rest of this article»
Thursday, February 11, 2010

The southbound lane on Madison Street will be closed to traffic from Maplemere Drive to 12th Street for a couple of hours. Gas and Water construction workers are repairing an 8-inch water main on Madison. Motorists may use pass using the inside lane.