School Board Chairman Jim Mann and Schools Director Michael Harris today signed off on the plan to make up missed school days due to inclement weather conditions over the past two months.
In developing the plan, input was received from CMCEA President Ted Gilcrest and members of the Parent Communications Group. The plan also was reviewed to insure it meets requirements of the state.
This plan is designed to make up as much time before critical state tests as possible while maintaining the graduation and spring break calendar. «Read the rest of this article»


Austin Peay State University's basketball team, behind 73.9 percent first-half shooting, rolled past Jacksonville State, 83-63, Monday night, in Ohio Valley Conference basketball action.
The Governors snapped a two-game losing streak in improving to 15-12 overall and 9-6 in the OVC, while Jacksonville State fell to 11-15 overall, 7-9 in the OVC.
The Govs, who never trailed in the contest, broke open a 17-14 contest with a 17-2 run for a 34-16 advantage. The Govs built as much as a 21-point first-half lead—that coming on a Wesley Channels jumper to put APSU up 45-24—before settling for a 45-27 halftime lead as Anthony Campbell scored 13 points and Wesley Channels 12.  APSU connected on 17 of 23 shots in the first half and attempted just seven three pointers, connecting on four, after attempting 24 three pointers at Tennessee State.
«Read the rest of this article»

Grace Lutheran Church (2041 Madison St) is hosting a concert by the Sweet Adelines International Chorus out of Nashville, TN on Sunday February 21st at 4:00pm. The performance is part of the Grace Lutheran Concert Series.
The Metro Nashville Chorus was chartered as a Sweet Adelines International chorus in 1971 and has performed in Middle Tennessee for almost 40 years.  There are almost 30,000 women involved in Sweet Adelines, and more than 600 choruses around the world.  Most of their members live in the Nashville area, but there are a few who travel from Columbia, Knoxville, Huntsville and Birmingham.
«Read the rest of this article»
The Clarksville Area Chamber of Commerce has several events coming in the next few weeks. Some of these events are for Chamber Members only, while others are open to the public for a small fee. The Chamber's efforts are tireless when it comes to promoting what's good and what's right about Clarksville–not only for potential businesses, residents and visitors, but also for local residents. The Chamber works closely with local, state, and federal officials to help identify and offer solutions for issues within the community that can and should be improved.
Upcoming events include: «Read the rest of this article»
Preserving The American Dream Is Realtor's Focus In 2010.



More and more real estate sales involve buyers and sellers dealing with properties heading for foreclosure or already foreclosed on by a lender or bank. In response, licensed Realtors like Crye-Leike Clarksville Realtor Cindy Broadbent feel more compelled than ever to meet the demands of today's clients coping in the current new 'traditional' real estate market.
"With so many people having financial difficulties in the current distressed economy, many homeowners are facing foreclosure or are being required to sell their homes as a 'short sale' where the selling price will not be sufficient to fully cover the mortgage balance and closing costs," said Cindy.  "It is very beneficial for those sellers to have a Realtor who has the knowledge to explain to them the requirements for a short sale, the necessary paperwork, what is required of them and how long the process will take, as well as the impact of a foreclosure vs. a short sale." «Read the rest of this article»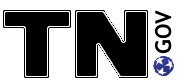 Nashville – The Tennessee Emergency Communications Board (Board) has begun disbursing what will be almost $10 million annually in additional funding to local emergency communications districts (ECDs) for dispatcher training and 911 operations. Tennessee's 100 ECDs provide or facilitate local 911 services across the state.
Funds for the new disbursements come largely from the Board's successful effort to end certain subsidies that were paid to wireless carriers through its cost recovery program. Approximately $7.6 million of these funds have now been re-directed to ECDs.
"Re-directing these funds will assist ECDs in addressing the challenge of declining revenue from local 911 fees," said TECB Executive Director Lynn Questell. "Our data tell us the time to act is now. We're pleased that this program will allow us to provide needed funding at this time."
The cost recovery program was created after the Federal Communications Commission (FCC) mandated that wireless carriers receive funding for the costs of providing Phases I and II Enhanced 911 service.
In 1999, the FCC rescinded that mandate, but because Tennessee's focus was to ensure that expansion of Phase II wireless service, particularly in the state's rural areas, continued without interruption, cost recovery was continued. «Read the rest of this article»
Tips on Home Solicitation Sales and the 3-Day Cooling Off Period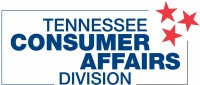 Nashville – If you have ever felt "buyer's remorse," the Home Solicitations Act of 1974, often referred to as the "3-Day Cooling Off Period," may benefit you.
Home solicitation refers to a door-to-door sale. The seller either invites himself to your home or he tries to sell you something in a place other than his usual place of business. The consumer has the right, until midnight on the third business day after signing an agreement or an offer of purchase, to cancel the sale.
Situations in which consumers have a right to cancel include: «Read the rest of this article»
Austin Peay State University students and alumni have an opportunity to learn about careers, internships and educational opportunities at the Nashville Area Career Fairs.
The Nashville Area Career Fairs consist of the College to Career Fair and Teacher Recruitment Fair. Both events are scheduled from 10 a.m.-3 p. m., Tuesday, Feb. 23 at the Tennessee State Fairgrounds in Nashville. Students and alumni from participating colleges can meet hundreds of recruiters from business, industry, government and higher education. APSU is a consortium participant. «Read the rest of this article»
It's no secret that the downturn in the economy has hit everyone, not the least of which are public schools. The amount of money provided by the State of Tennessee has been cut dramatically, not only to the school system but to raises for teachers.
What can you do to help?
First, be aware that schools need assistance in forms other than through monetary donations. Your volunteering can be a great benefit. Here are some ways you can help: being a parent contact for your child's homeroom, painting a hall or classroom, assisting with gardening, assembling materials, working at special days at school (picture day, field day, the walk-a-thon, Read Across America Day, awards days, Book Fair, Teacher Appreciation Week, etc.), and volunteering to help a child read or work on math facts. Your presence at school can enhance learning in innumerable ways. «Read the rest of this article»
I am a big fan of Film Noir movies, and really enjoyed the Belcourt's last Film Noir fest. And they are at it again, this time with only French and British films. The line up looks really good.
The first movie is one of my favorite's, "The Third Man." I saw it Thursday evening and it was great to see it on the big screen. I attended the 5 o'clock show and was pleasantly surprised at the attendance, at least 40- or so. For those that missed it, I believe this film is available at the Clarksville-Montgomery County Library.  The film "Peeping Tom" looks promising (1960), as does the 1970 "Get Carter" with Michael Caine. The film fest runs through March 11. Check out their website for movie info, including pricing, times and movie trailers. «Read the rest of this article»