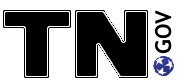 Nashville – The Tennessee Emergency Communications Board (Board) has begun disbursing what will be almost $10 million annually in additional funding to local emergency communications districts (ECDs) for dispatcher training and 911 operations. Tennessee's 100 ECDs provide or facilitate local 911 services across the state.
Funds for the new disbursements come largely from the Board's successful effort to end certain subsidies that were paid to wireless carriers through its cost recovery program. Approximately $7.6 million of these funds have now been re-directed to ECDs.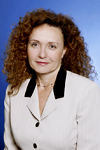 "Re-directing these funds will assist ECDs in addressing the challenge of declining revenue from local 911 fees," said TECB Executive Director Lynn Questell. "Our data tell us the time to act is now. We're pleased that this program will allow us to provide needed funding at this time."
The cost recovery program was created after the Federal Communications Commission (FCC) mandated that wireless carriers receive funding for the costs of providing Phases I and II Enhanced 911 service.
In 1999, the FCC rescinded that mandate, but because Tennessee's focus was to ensure that expansion of Phase II wireless service, particularly in the state's rural areas, continued without interruption, cost recovery was continued.
As a result, Phase II Enhanced 911 service, which includes caller location information, is now available in all areas of Tennessee with wireless service.
In 2009, the Board conducted surveys of 911 funding and held hearings on the economic status of the ECDs across the state, which pointed to the need for additional revenue to sustain the life-saving work of the ECDs.
After considering these findings and a recommendation from the Board's Policy Advisory Committee, the Board members unanimously voted to revise its funding priorities by diverting all but 5% of the cost recovery funds to the ECDs.
The Board also recently disbursed more than $2.2 million to the ECDs for dispatcher training, converting a pilot project established last year into a recurring funding program. Tennessee law requires all dispatchers who receive initial or transferred 911 calls from the public to receive continuing education.
"Tennessee is a national leader in 911 and is one of the few states that provide funding for dispatcher training," notes TECB Chairman Randy Porter. "This is a tremendous benefit to local communities and helps enhance the safety of all our citizens." Distribution of the dispatcher training funds began in January 2010.
The Tennessee Emergency Communications Board is administratively attached to the Department of Commerce and Insurance, which works to protect consumers while ensuring fair competition for industries and professionals who do business in Tennessee. www.tn.gov/commerce/