Topic: E-911
City of Clarksville
April 14th-20th is National Public Safety Telecommunicators Week
Clarksville, TN – Clarksville Mayor Joe Pitts and Montgomery County Mayor Jim Durrett have proclaimed April 14th-20th as National Public Safety Telecommunicators Week in Clarksville-Montgomery County to honor of the men and women of the E-911 Center whose diligence and professionalism keep the community safe.
«Read the rest of this article»
Clarksville Police Department

Clarksville, TN – Often times, you hear someone say, "I got your back" or "If you are ever in need"… Many times, it turns out to be a hollow offer and when it comes down to crunch time, there is no one there to follow through. The Clarksville Police Department, Fire Dispatchers and E-911 folks truly showed what it means to be supportive of a coworker.
It was for one of the newest additions to the dispatch cadre. Elizabeth "Ellie" Horton joined the Clarksville Police and Fire Dispatchers, March 2018.
«Read the rest of this article»

Clarksville, TN – Deputies with the Montgomery County Sheriff's Office responded to numerous E-911 calls concerning a loud disturbance at the Cumberland Room and individuals standing in the roadway in front of the event center on Highway 48/13.
Upon arriving on scene deputies spoke with the event organizer who indicated there were over 400 individuals in the building and approximately 100 waiting outside to enter. The legal capacity of the Cumberland Room is 320. The County Fire Marshall was called to the scene.
«Read the rest of this article»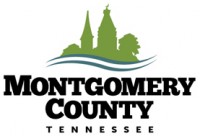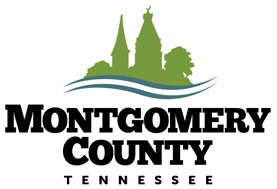 Montgomery County, TN – The Montgomery County Health Department and Montgomery County Emergency Medical Services (MCEMS) are partnering with numerous local agencies to hold a full scale infectious disease training exercise on Wednesday, October 29th.
This exercise will simulate a patient presenting at the Health Department and will go through the procedures and processes used to handle the medical needs of that patient, while maintaining a safe environment for the health care workers. «Read the rest of this article»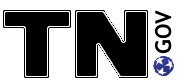 Nashville – The Tennessee Emergency Communications Board (Board) has begun disbursing what will be almost $10 million annually in additional funding to local emergency communications districts (ECDs) for dispatcher training and 911 operations. Tennessee's 100 ECDs provide or facilitate local 911 services across the state.
Funds for the new disbursements come largely from the Board's successful effort to end certain subsidies that were paid to wireless carriers through its cost recovery program. Approximately $7.6 million of these funds have now been re-directed to ECDs.
"Re-directing these funds will assist ECDs in addressing the challenge of declining revenue from local 911 fees," said TECB Executive Director Lynn Questell. "Our data tell us the time to act is now. We're pleased that this program will allow us to provide needed funding at this time."
The cost recovery program was created after the Federal Communications Commission (FCC) mandated that wireless carriers receive funding for the costs of providing Phases I and II Enhanced 911 service.
In 1999, the FCC rescinded that mandate, but because Tennessee's focus was to ensure that expansion of Phase II wireless service, particularly in the state's rural areas, continued without interruption, cost recovery was continued. «Read the rest of this article»