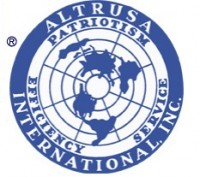 Austin Peay State University's Music/Mass Communication Building played host to Altrusa's Dancing with the Stars Saturday evening. The evening was emceed by professional dancer Louise Seawright, and Clarksville's Best Buys host Art Conn. The contest was judged by Christy Corley-Sanders, Conrad Eddington, and Danny Baye, with the assistance of 100 random audience members who voted for their favorites from each round of dancing. Music was provided by the Cumberland Winds Jazz Project. The scores were tallied by Henry Martin from Stone, Rudolph, and Martin CPAs.
Dancing for the evening was Julie Knight Morris & Pro Jonathan Bungard; Tony Zuniga & Pro Krisa Pilszak; Karen Vickrey Meacham & Pro Dennis Woods; Cydney Miller & Pro Christopher Wayne; Valerie Guzman & Pro Chris Larsen; Garnet Ladd, III & Pro Juanita Simanekova; Ted Crozier, Jr. & Pro Selena Morano; and Eddie Farrell & Pro AnneMarie Fournier.
«Read the rest of this article»

The Kiwanis Club of Clarksville held their Annual John D. Maddox Sr. Memorial Pancake Breakfast on Saturday, a fund-raising event they have been holding for over forty years. The all you can eat Breakfast  featured light and fluffy pancakes, sausage patties, crisp bacon, and your choice of drinks.
The Kiwanis club utilizes the revenue generated from their events to fund their philanthropic works in the community, including a Christmas party for children in the Head Start program, they buy presents and winter hats and coats for them.  Buying books for the reading is fundamental program.  They also give donations other youth oriented organizations. To find out more about the charitable works of the Clarksville Kiwanis club visit their web site.
The attendees ranged from your average man on the street, to some of the social and political elites in our community: Attending was the Johnny Piper, the City Mayor; Montgomery County Sheriff Norman Lewis and his wife Kris; Judge Ross Hicks; Judicial Candidate Ken Gobles; Jim Durrett; and local business woman Kendel Welsh among many others. «Read the rest of this article»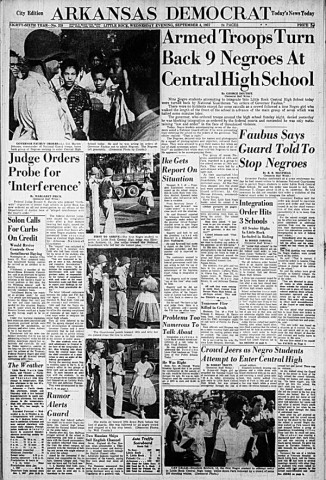 It takes courage to step outside the mold society tries to force you in, to change the status quo. However, for our society, for our culture to progress, that is exactly what must happen. That was the case in the civil rights era. Young African Americans seeing the inequity of their status and position in our society began to lash out.  This lashing out would end up shaking the very foundations of America, and resulted in the first steps towards true equality for every person in this country no matter their race. We are not yet there, the road still stretches out before us, but at least we have begun the journey.
Austin Peay State University moved us another step along that path by bringing in Terrance Roberts to speak, one of the original nine young people who bravely volunteered to be the first African American students to attend a formerly whites only Central High School in Little Rock Arkansas.
«Read the rest of this article»

I have posted two articles regarding the city charter, which got some readers and local officials attention.   On Feb. 24th, the State and Local Government Committee revisited the controversial revisions to Clarksville charter. This time Clarksville officials attended the meeting, but that didn't seem to help; some might say it made it worse.
Despite some folks being confident that the legislature would approve the charter, they did not.  I am not going to rehash the contents of the video; it speaks for itself.  If you thought the last video was "interesting", please take a moment to watch the video from this meeting.  After this meeting, one lobbyist was overheard in an elevator (neither Terry McMoore nor Bill Larson caught her name) saying, "That was textbook on how not to get your legislation passed."
«Read the rest of this article»
Keynote Speaker at 6p.m. in Music/Mass Communication Building
T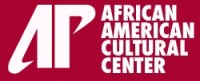 he year was 1955, and all the seats in the hamburger eatery were reserved for white patrons, so 13-year-old Terrence Roberts ordered food to go.
While waiting, he impulsively sat down at the counter and then realized a hush had fallen over the place. Everyone seemed to be looking at him threateningly. He canceled his order and left. As he walked home, Roberts remembers wondering "what it would take for (him) to be treated like a real human being."
Two years later, he volunteered to be one of the "Little Rock Nine" who desegregated the all-white Central High School in Little Rock, Ark. After the group made several attempts to attend Central High in the fall of 1957, President Dwight D. Eisenhower ordered federal troops to the school. A soldier was assigned to protect each black student, but Roberts recalls suffering physical and verbal abuse on a daily basis throughout the school year.
Roberts will be at Austin Peay State University as part of Black History Month events on campus. He will be the keynote speaker at 6 p.m., Thursday, Feb. 25 in the Music/Mass Communication Building Concert Hall. The event – sponsored by the Student Life and Leadership, Wilbur N. Daniel African American Cultural Center and Student Affairs – is free and open to the public on a first-come, first-served basis. Following his presentation, he will be available for questions and a book signing. Books are available for purchase in the Ann Ross Bookstore on campus and will be available in the Music/Mass Communication Building lobby on the night of the event. Cash or check only will be accepted that night. «Read the rest of this article»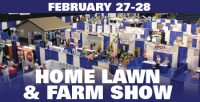 It's only 24 days until March 20th, the first official day of spring! And it's time to start thinking about your garden, your yard and what kind of flowers you want to plant this year! The Clarksville Area Chamber of Commerce is giving you a head start with their 1st Annual Home, Lawn & Farm Show, which is being held this weekend (February 27-28) from 10am-8pm Saturday, and Sunday from 12-8pm at Austin Peay State University's Red Barn at 256 Marion Street. General admission is $5, and children 12 & under are free.
Vendors will be available to help you accomplish all of your springtime goals, whether you want elaborate landscaping, a new patio or a simple flower bed. If you're thinking about renovating or redecorating your home, you don't want to miss this showcase of the year's new trends and must-have items. You'll also have the opportunity to see lawn and farm equipment demonstrations and test certain products.
Fifty local businesses will be showcased at the event and there will be multiple giveaways including: «Read the rest of this article»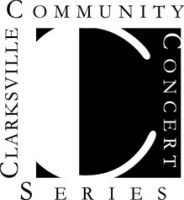 The Clarksville Community Concert Association held the fourth of their planned five concerts in their 2009-2010 Concert series with a performance by the Gateway Chamber Ensemble at Austin Peay State University on Monday evening. The Community Concert Series is co-sponsored by the APSU Center of Excellence for the Creative Arts,  and brings in world class performers to give concerts in our city.
World Class is a description which easily fits the Gateway Chamber Ensemble, which is based around Austin Peay State University's outstanding performing faculty and supplemented with the area's leading professional musicians. Members of the ensemble include Lisa Vanarsdel-flute, Jeanette Zyko-oboe, Mingzhe Wang-clarinet, Brian Horner-saxophone, Dawn Hartley-basson, Francis Massinon-horn, Emily Hanna Crane-violin, Shu-Zheng Yang-viola, Michael Samis-cello, Timothy Pearson-bass, and the group is conducted by Gregory Wolynec. They perform milestone works of  chamber music both from the past and from the present.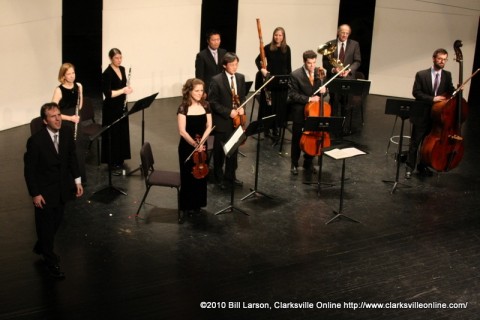 «Read the rest of this article»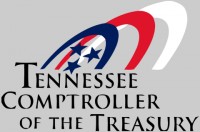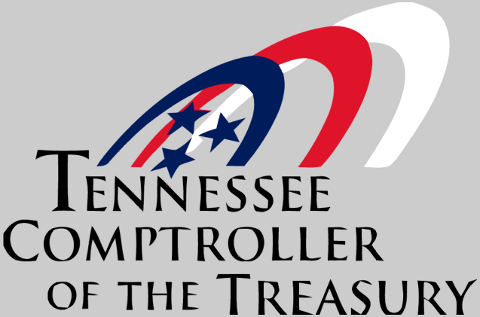 A former wrestling coach at Clarksville's Kenwood High School lost or misappropriated money from fundraisers and equipment sales, an investigation by the state Comptroller's Division of Municipal Audit has found.
The former coach sold students "player packages" with sweatshirts, gym bags and other items. However, some students complained that they did not receive all of the promised items. School officials eventually had to refund more than $1,000 to students for undelivered items.
Because the former coach didn't maintain adequate records, auditors were unable to determine how much money was actually collected, how much was spent for school purposes and how much was missing. «Read the rest of this article»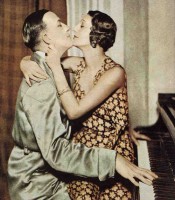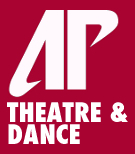 English playwright Noel Coward's characteristic wit and sophisticated sense of humor will be on display at Austin Peay State University next week with performances of his play, "Private Lives."
The show, directed by APSU associate professor of theater Dr. Sara Gotcher, runs from Feb. 24-28 in the Trahern Theater, with the shows starting at 7:30 p.m., Wednesday through Saturday and at 2 p.m. on Sunday.
"Private Lives" is a comedy of manners set in 1930s France. The play follows divorced couple Amanda and Elyot who, each while honeymooning with their new spouses, discover they're staying in the same hotel, in rooms with adjoining balconies. Old feelings are reignited, and Amanda and Elyot become convinced they are still madly in love, forgetting what made them so deplorable to each other in the first place. «Read the rest of this article»
Nashville – Tennessee streets would get safer and consumers would save money under legislation approved unanimously by the Tennessee House of Representatives on Monday night, sending the bill to the governor for his signature into law.
The bill, SB2570/HB3265, would allow Tennesseans over 55 years old to get discounts on auto insurance premiums after completing an online driver safety course approved by the state Safety Commissioner.
"Tennessee currently allows such discounts for seniors who take such courses in a classroom, but this will give busy baby boomers and folks who live in rural parts of the state a convenient way to refresh their skills and save money,'' said AARP Tennessee Director Rebecca Kelly. "Tennessee drivers should thank Rep. Phillip Johnson, Sen. Mike Faulk, state officials and Barry Breen for their work on this bill.'' «Read the rest of this article»