Keynote Speaker at 6p.m. in Music/Mass Communication Building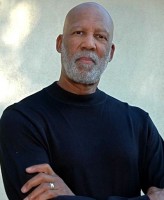 T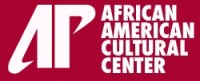 he year was 1955, and all the seats in the hamburger eatery were reserved for white patrons, so 13-year-old Terrence Roberts ordered food to go.
While waiting, he impulsively sat down at the counter and then realized a hush had fallen over the place. Everyone seemed to be looking at him threateningly. He canceled his order and left. As he walked home, Roberts remembers wondering "what it would take for (him) to be treated like a real human being."
Two years later, he volunteered to be one of the "Little Rock Nine" who desegregated the all-white Central High School in Little Rock, Ark. After the group made several attempts to attend Central High in the fall of 1957, President Dwight D. Eisenhower ordered federal troops to the school. A soldier was assigned to protect each black student, but Roberts recalls suffering physical and verbal abuse on a daily basis throughout the school year.
Roberts will be at Austin Peay State University as part of Black History Month events on campus. He will be the keynote speaker at 6 p.m., Thursday, Feb. 25 in the Music/Mass Communication Building Concert Hall. The event – sponsored by the Student Life and Leadership, Wilbur N. Daniel African American Cultural Center and Student Affairs – is free and open to the public on a first-come, first-served basis. Following his presentation, he will be available for questions and a book signing. Books are available for purchase in the Ann Ross Bookstore on campus and will be available in the Music/Mass Communication Building lobby on the night of the event. Cash or check only will be accepted that night.
Dr. Terrence Roberts – a civil rights activist and diversity consultant – chronicled his childhood in the South and his experience as one of the Little Rock Nine in his memoir, "Lessons from Little Rock," published in October 2009.
Roberts also is the author of "Simple, Not Easy: Reflections on Community, Social Responsibility, and Tolerance," released this month. He and the remaining eight Little Rock Nine students received the Spingarn Medal from the NAACP in 1958 and the Congressional Gold Medal – the United States' highest civilian honor – in 1999. Roberts is a frequent speaker on civil rights and diversity and is a regular speaker at the Museum of Tolerance in Los Angeles, Calif. Roberts is CEO of Terrence J. Roberts and Associates, a management consultant firm devoted to fair and equitable practices. A graduate of California State University at Los Angeles (B.A.) and University of California-Los Angeles (M.S.W.), Roberts obtained his Ph.D. in psychology from Southern Illinois University in Carbondale, Ill.
For more information, call APSU Student Affairs, (931) 221-7341.