Topic: Ann Ross Bookstore
Austin Peay Sports Information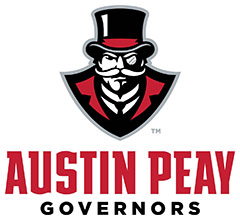 Clarksville, TN – The Drive to 5…500 that is…starts Thursday.
Austin Peay State University athletics and the Governors Club will utilize October to increase its Governors Club membership numbers, with the goal set for 500 total members.
It has been calculated the annual cost of the APSU student-athlete experience is $24,000. Annual donations through the Governors Club membership helps offset the athletic budget and plays a substantial role in providing additional funding for many department and sports-specific enhancements.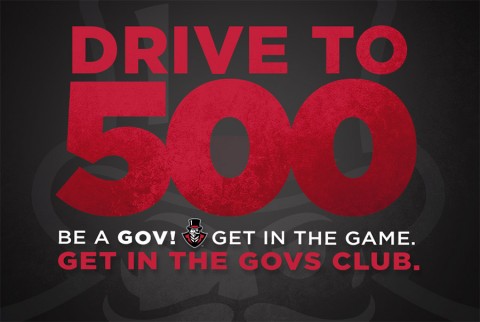 «Read the rest of this article»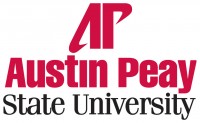 Clarksville, TN – In January 1967, while The Rolling Stones performed on The Ed Sullivan Show and a blizzard dropped 23 inches of snow across Chicago, a young Austin Peay State University botany professor began a project that would take him nearly 50 years to complete.
Dr. Edward Chester, his suit then smelling of chalkboard dust and his dark hair pomaded in the style of Jerry Lee Lewis, sat at his desk that winter to write a comprehensive guide identifying all of Tennessee's 2,878 vascular plants.
«Read the rest of this article»
Austin Peay Sports Information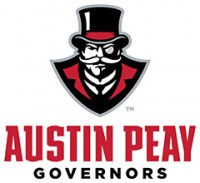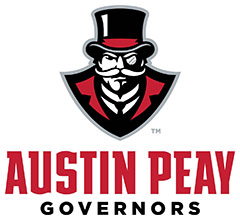 Clarksville, TN – For the first time in its athletics history, Austin Peay State University has an official uniform and apparel outfitter of its athletic teams.
APSU announced Wednesday it has reached a tentative five-year agreement with Russell Brands, LLC, parent company of the Russell Athletic® brand. APSU athletes and teams will use Russell Athletic® apparel, accessories and other items through 2019.
"Russell Athletic couldn't be happier to partner with such a tremendous university like Austin Peay State University," Russell Athletic Senior Vice President General Manager Robby Davis said. "We look forward to being able to showcase Austin Peay athletes in the best that Russell Athletic has to offer."
«Read the rest of this article»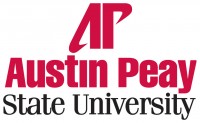 Clarksville, TN – For the ninth consecutive Halloween, the Honor Society of Phi Kappa Phi (PKP) at Austin Peay State University is collecting new and gently used children's books for its Candy for the Mind project. Members of the campus and local community are invited to support this effort through donations of books or funds for the purchase of books.
Through this project, PKP distributed more than 1,500 books to community children during last year's G.H.O.S.T. (Great Halloween Options for Safe Trick-or-Treating), the on-campus alternative for safe trick-or-treating. «Read the rest of this article»

The Ann Ross Bookstore at Austin Peay State University is implementing an innovative textbook rental program designed to lower the cost of textbooks for students while also providing students with a choice between renting or purchasing textbooks new or used.
The bookstore has made a select number of its most popular textbooks available for rental to students for the fall 2010 semester; all available rental titles will be posted on the bookstore website beginning mid-July. Renting textbooks cuts the students' cost in half – rented textbooks are guaranteed to save at least 50 percent off the cost of a new book on every rental. This program offers students an economical choice for textbooks. «Read the rest of this article»
Keynote Speaker at 6p.m. in Music/Mass Communication Building
T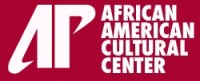 he year was 1955, and all the seats in the hamburger eatery were reserved for white patrons, so 13-year-old Terrence Roberts ordered food to go.
While waiting, he impulsively sat down at the counter and then realized a hush had fallen over the place. Everyone seemed to be looking at him threateningly. He canceled his order and left. As he walked home, Roberts remembers wondering "what it would take for (him) to be treated like a real human being."
Two years later, he volunteered to be one of the "Little Rock Nine" who desegregated the all-white Central High School in Little Rock, Ark. After the group made several attempts to attend Central High in the fall of 1957, President Dwight D. Eisenhower ordered federal troops to the school. A soldier was assigned to protect each black student, but Roberts recalls suffering physical and verbal abuse on a daily basis throughout the school year.
Roberts will be at Austin Peay State University as part of Black History Month events on campus. He will be the keynote speaker at 6 p.m., Thursday, Feb. 25 in the Music/Mass Communication Building Concert Hall. The event – sponsored by the Student Life and Leadership, Wilbur N. Daniel African American Cultural Center and Student Affairs – is free and open to the public on a first-come, first-served basis. Following his presentation, he will be available for questions and a book signing. Books are available for purchase in the Ann Ross Bookstore on campus and will be available in the Music/Mass Communication Building lobby on the night of the event. Cash or check only will be accepted that night. «Read the rest of this article»