Austin Peay Sports Information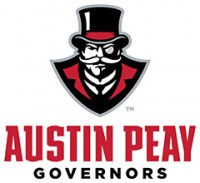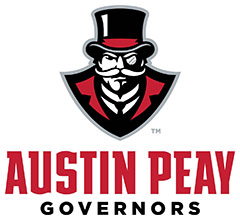 Clarksville, TN – For the first time in its athletics history, Austin Peay State University has an official uniform and apparel outfitter of its athletic teams.

APSU announced Wednesday it has reached a tentative five-year agreement with Russell Brands, LLC, parent company of the Russell Athletic® brand. APSU athletes and teams will use Russell Athletic® apparel, accessories and other items through 2019.

"Russell Athletic couldn't be happier to partner with such a tremendous university like Austin Peay State University," Russell Athletic Senior Vice President General Manager Robby Davis said. "We look forward to being able to showcase Austin Peay athletes in the best that Russell Athletic has to offer."

The five-year contract is worth more than $500,000 in product, sponsorship and additional benefits.

APSU's new Russell apparel will be distributed on campus through the Ann Ross Bookstore and Govs Game Day locations in new Governors Stadium, the Dunn Center, Raymond C. Hand Park, with parent company Nebraska Book Company (Neebo), handling all online sales via www.GovsGear.com .

"Neebo is thrilled to be able to provide collegiate products and services to a campus so focused on developing their athletics," said Bill Zeuch, Neebo senior vice president of merchandising, marketing and eCommerce. "With the new partnership between the campus and Russell Athletic, our store is eager to be the top provider of fan gear, not only at the bookstore, but also at the new store at Governors Stadium, on www.Neebo.com, and at the Dunn Center and Hand Park.

"Students, parents, fans, alumni, and faculty can pick up the latest Russell Athletic gear at any of these locations and be ready to cheer on their favorite Gov team to a victory."

In addition the new Austin Peay Athletics/Russell apparel will be available for sale at Walmart store locations and at Academy Sports + Outdoors. Both Walmart and Academy Sports recently have entered into multiyear partnership agreements with Austin Peay athletics and will be carrying branded apparel line.

"We are excited about this relationship with Russell Athletic," said Derek van der Merwe, APSU's athletics director. "Russell's rich history in sports and its longstanding culture of excellence makes the brand a perfect partner for APSU athletics. The quality of their products will provide our athletes confidence that such a strong and trusted brand is behind their every step.

"Not only will our student-athletes benefit from an outstanding product that will brand the entire Athletics Department as one team, but our local partners will be able to extend this brand into our entire community of alumni, fans and supporters."

"I think having a new everything adds to the excitement of the new brand and new logo," said APSU volleyball player Jada Stotts, who also is President of the Student-Athlete Advisory Committee. "Having a new logo on a new brand I personally think it is just a great new start for our athletic program. Everyone will be wearing Russell and it is important for all of us to look as one."



About Austin Peay Athletics
Austin Peay State University Athletics sponsors 15 varsity teams – six men's squads, nicknamed the Governors, and nine women's squads, nicknamed the Lady Govs. APSU competes in the Ohio Valley Conference where it has been a member since 1963. Austin Peay's Department of Intercollegiate Athletics strives to maintain a Division I athletics program that serves and supports the Academic Mission of the University.
The student-athlete experience is the core mission and focus of the athletics program as it maintains a culture of excellence in the classroom, in competition and in the community. The traditions and the people they represent celebrate the past and define the future.
About Russell Athletic ®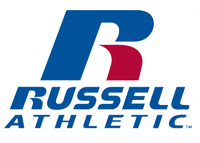 Russell Brands, LLC is a Fruit of the Loom company headquartered in Bowling Green, Kentucky. For more than 100 years, Russell Athletic® has supplied America's athletes and teams with the latest innovations in sports apparel.
Russell Athletic® is also a leading supplier of team uniforms at the high school, college and professional level. Russell Athletic® activewear and college licensed products are distributed and marketed through department stores, sports specialty stores, retail chains and college bookstores around the country.
For more information, please visit www.RussellAthletic.com.
What they are saying
"I had never had Russell gear before so I didn't know what to expect before we fit on the clothes, but I was really happy with the range of uniforms they had for volleyball; the material was really nice as well as the travel clothes. We liked the (clothing) designs and how they fit—everything was just really good quality—certainly up to our expectations."—Jada Stotts, APSU volleyball

"It's very exciting to have our department partnering with Russell Athletic. Russell has a great history of being a provider of quality equipment, and being a great service provider after sales." —Kirby Cannon, APSU football coach

"I like the product. If you have ever seen Georgia Tech or Western Kentucky, they have some pretty nice stuff…and they are Russell. With the new (logo), it is going to be recognized by everyone and I like the idea the whole athletic department is going to be wearing the same (Russell) brand."—Sophomore pitcher Jared Carkuff, a member of the Governors baseball which already wears Russell gear.
Sections
Sports
Topics
Academy Sports + Outdoors, Ann Ross Bookstore, APSU, APSU Athletics, APSU Baseball, APSU Dunn Center, APSU Football, APSU Men's Baseball, APSU Men's Football, APSU Sports, APSU Sports Information, APSU Volleyball, APSU Women's Volleyball, Austin Peay State University, Bowling Green KY, Clarksville, Clarksville TN, Governors Stadium, Jada Stotts, Jared Carkuff, Kirby Cannon, Ohio Valley Conference, OVC, Raymond C. Hand Park, Walmart