Topic: Governors Stadium
Written by Corey Adams
APSU Sports Information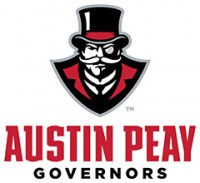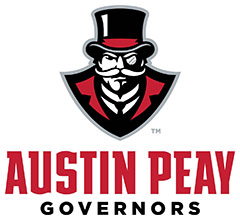 Clarksville, TN – On July 7th last summer, things were quiet here in the United States – just your typical Thursday afternoon. But overseas surrounding a diamond-shaped area in the streets of Geneva, Switzerland, it was a frenzy. It was the day France shocked the soccer world by advancing to the UEFA Euro 2016 final following a 2-0 upset over Germany.
Geneva borders France to the east side, and the locals celebrated the victory for hours, horns honking as each vehicle drove by the crowd of people. Among the gathering was an Austin Peay alum, standing in awe by the abnormality in front of him.
«Read the rest of this article»
APSU Sports Information

Clarksville, TN – The first spring of the Will Healy Era will culminate, 4:00pm, Saturday, with the annual Red-White Spring Game in what afterwards officially becomes Fortera Stadium.
This is the third and final Governors scrimmage—the first in two weeks—and it will conclude a spring of change that started when Healy was named head football coach—the second youngest at the FBS/FCS level back in mid-December.
«Read the rest of this article»
APSU Sports Information

Clarksville, TN – For the first time since hosting the 2015 Ohio Valley Conference Outdoor Championships, Austin Peay State University's track and field team will host a collegiate home meet with this weekend's APSU Invitational.
The two-day meet is scheduled to begin 5:00pm, Friday, at Governors Stadium and continue 10:00am, Saturday.
«Read the rest of this article»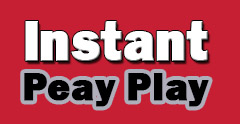 Clarksville, TN – When Will Healy was hired as the new football coach at Austin Peay State University back in December he said he wanted to win and win sooner than later.
Now three weeks into his first spring practice at the helm, and two scrimmages in the books, it looks like the Governors are starting to get the up-tempo style of offense.
Running around 90-to-100 plays in both scrimmages the Govs playmakers have shown they can handle the quicker paced offensive style, putting up solid numbers – both in the running game, that isn't a surprise – but also in the passing game that has been as best inconsistent the past several years.
«Read the rest of this article»
APSU Sports Information

Clarksville, TN – The APSU football team will go under the lights 7:00pm, Friday, at Governors Stadium for the spring session's second scrimmage.
After the Austin Peay State University Govs saw significant progress in the first scrimmage last Saturday, particularly on the offensive side of the ball, more will be expected from the signal callers, particularly Mickey Macius, who went 9-for-16 for 71 yards and two scores and added another touchdown and 51 yards rushing.
«Read the rest of this article»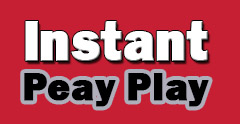 Clarksville, TN – New Austin Peay State University head football coach Will Healy stated he and his staff were going to get it done in recruiting, when he was introduced at Governors Stadium on December 23rd, 2015, and with National Signing Day looming on February 3rd it looks like statement is coming to fruition.
Healy, who is the second youngest head coach in Division I at 30 years of age, has looked to make the most of the 33 days since making that statement with what seems like commitment additions to his probable first recruiting class every few day or so.
«Read the rest of this article»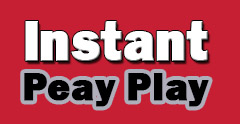 Clarksville, TN – Spring semester officially begins on January 19th, with the first day of classes for Austin Peay State University, and that means spring sports are right around the corner.
Within the next four or five weeks, joining the men's and women's basketball teams – who are only about a third of the way through their respective Ohio Valley Conference schedules – and the women's indoor track and field team, who are two meets into their 2016 schedule, will be joined by softball, baseball, men's and women's tennis, men's and women's golf and outdoor track.
«Read the rest of this article»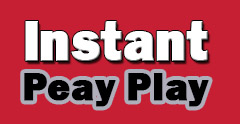 Clarksville, TN – A week ago Austin Peay State University announced that football head coach Kirby Cannon would be relieved of his duties as head coach after three seasons, and an overall win-loss record of 1-34, but that in of itself won't fix a program that has suffered through 29 losing seasons over the past 31 years.
But with the exception of two or three spans in its 79-year football history Austin Peay has struggled to win on the gridiron, with only 18 winning seasons (three more that finished at .500) for the Governors and an overall record of 275-520-16 for a .349 winning percentage.
«Read the rest of this article»
Austin Peay Sports Information

Clarksville, TN – A different Austin Peay State University running back hit the century mark, but the Governors fell behind early and never recovered, falling 44-14 to UT Martin, Saturday.
For the Governors (0-7, 0-4 Ohio Valley Conference), a continually improving running game was overshadowed by a subpar passing day and two blocked kicks (one field goal attempt, one punt), including one returned 87 yards for a UT Martin (4-2, 3-1 OVC) touchdown.
«Read the rest of this article»
APSU Sports Information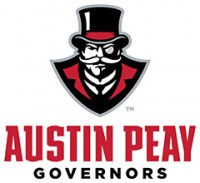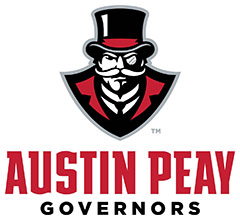 Clarksville, TN – Austin Peay State University's Dance Team will perform, Sunday, at Governors Stadium,  as part of APSU Intramural's Flag Football Championships.
APSU's Dance Team will perform between the 8:00pm and 9:00pm football games at Governors Stadium to support Austin Peay intramural sports.
The Austin Peay Dance Team then will perform 7:00pm, Tuesday at the Foy Center as part of AP Apollo- the homecoming talent contest.