Topic: Activism

Clarksville, TN – In the spring of 1979, a small group of students successfully challenged their school in a landmark court case – the Student Coalition for Gay Rights v. Austin Peay State University (APSU). They were fighting for their right to exist as a student group after receiving official notice that their new organization "had no place at Austin Peay."
«Read the rest of this article»
Keynote Speaker at 6p.m. in Music/Mass Communication Building
T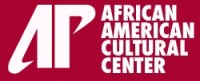 he year was 1955, and all the seats in the hamburger eatery were reserved for white patrons, so 13-year-old Terrence Roberts ordered food to go.
While waiting, he impulsively sat down at the counter and then realized a hush had fallen over the place. Everyone seemed to be looking at him threateningly. He canceled his order and left. As he walked home, Roberts remembers wondering "what it would take for (him) to be treated like a real human being."
Two years later, he volunteered to be one of the "Little Rock Nine" who desegregated the all-white Central High School in Little Rock, Ark. After the group made several attempts to attend Central High in the fall of 1957, President Dwight D. Eisenhower ordered federal troops to the school. A soldier was assigned to protect each black student, but Roberts recalls suffering physical and verbal abuse on a daily basis throughout the school year.
Roberts will be at Austin Peay State University as part of Black History Month events on campus. He will be the keynote speaker at 6 p.m., Thursday, Feb. 25 in the Music/Mass Communication Building Concert Hall. The event – sponsored by the Student Life and Leadership, Wilbur N. Daniel African American Cultural Center and Student Affairs – is free and open to the public on a first-come, first-served basis. Following his presentation, he will be available for questions and a book signing. Books are available for purchase in the Ann Ross Bookstore on campus and will be available in the Music/Mass Communication Building lobby on the night of the event. Cash or check only will be accepted that night. «Read the rest of this article»
Donates 1,000 wireless phones to Haitian carrier, works with business allies to provide a total of 7,000 phones to relief effort.  Company builds on relationship with leading charities to enhance relief efforts to disaster-hit country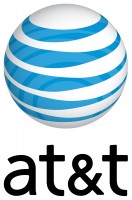 DALLAS, TX — AT&T* (NYSE:T) is offering further assistance and support to earthquake victims in Haiti through a variety of programs and initiatives that include direct support for leading relief organizations, donating wireless devices to help re-establish communications, and enabling donations from AT&T customers and employees.
AT&T's response to the disaster includes:
Coordinating the donation of 7,000 wireless phones to Voila, a Haitian wireless carrier and one of the only carriers with service in the country
Providing smartphones and service to Concern Worldwide, an international humanitarian organization, which is on the ground in Haiti helping with relief efforts
Adding to an earlier grant from  AT&T by donating to two additional leading non-profit organizations
Expediting donations pledged by AT&T customers from their mobile device to the American Red Cross (customers type the word HAITI and send the message to 90999).
Continuing a companywide employee giving program for several relief organizations
«Read the rest of this article»
ST. PAUL, MN—Democracy Now! host Amy Goodman was unlawfully arrested in downtown St. Paul, Minnesota at approximately 5 p.m. local time on September 1st. Police violently manhandled Goodman, yanking her arm, as they arrested her. She had approached the police line to inquire about the status of two Democracy Now! producers who had been previously arrested.
Goodman is being charged with obstruction; while felony riot charges are pending against both of the producers. All three were violently manhandled by law enforcement officers.
«Read the rest of this article»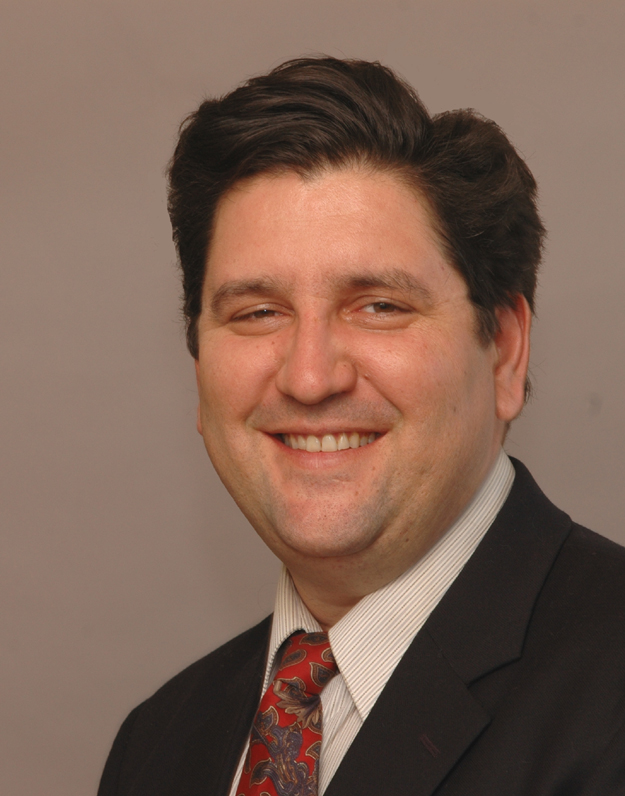 My father is a Vietnam Veteran. He was an officer in ROTC in 1968 while he was in college and went to Vietnam as a Lieutenant the year I was born. My father felt an obligation to his country and a duty to serve when called. I was born in a snowstorm in rural Minnesota while my father was halfway around the world in the jungles of Vietnam. I am proud of my father and his service to my country.
When I was a teenager, going to private Catholic school, I was approached by military recruiters. I was encouraged to join the military and to enlist in the ROTC program, much like my father had been. For whatever reason, I declined. I was not yet a peace activist like I became after the first Gulf War, but something in my instincts told me that I could not serve in the military the way my father had served.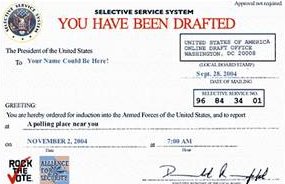 In 1990, while I was enrolled at the University of Minnesota, George Bush Sr. began beating the drums of war. I was enrolled in the selective service program at that time in order to get student loans to go to college. I remember clearly the night the bombs began to drop in Iraq for the first time. I was living in the student district of Minneapolis and there had been anti-war activity on campus leading up to the invasion. Students were busy organizing against the campus military center, sometimes called the stockade, holding demonstrations and putting anti-war material in front of the recruiting and training center. «Read the rest of this article»

In the waning days of this administration's tenure, President Bush's lack of interest in opinions contrary to his own is as striking as ever.  Most recently in New Mexico, a group of peaceful demonstrators was removed from the president's sight, continuing the administration's long-held tradition that dissenters should be neither seen nor heard.  Sound undemocratic? Indeed.
Last August, President Bush attended an exclusive, high-priced fundraiser for New Mexico Senator Pete Domenici.  Local activists opposed to the president's policies were, of course, not invited.  To let the president know that not everyone agreed with him, they planned to stand along his motorcade route holding up signs expressing their views, especially their opposition to the war in Iraq.
The peaceful demonstrators' attempt at free speech was quickly squashed when police officers forced them to stay at least 150 yards away from the motorcade route, walling them off by placing numerous police cars and officers on horseback between the protesters and the president.  Meanwhile, a group of Bush supporters was allowed to stand right along the motorcade route, where their "God Bless George Bush!  We pray for you!" sign was in plain view of both Bush and the journalists accompanying him. «Read the rest of this article»
The Sierra Club will hold an organizational meeting in Clarksville on Monday, October 29, 2007 6-8 PM at the Clarksville Montgomery County Public Library.
The meeting will also feature a screening of the award winning documentary film, The Future of Food, presented by Katherine Pendleton, the Tennessee Sierra Club Chapter Chair.
This event is free and open to the public. The Clarksville Montgomery County Public Library is located at 350 Pageant Lane in Clarksville, Tennessee. «Read the rest of this article»

Peace and justice groups, anti-war websites and thousands of individuals are banding together on my space for a 4th of July "CyberRally for Peace." FreeThinkers for Peace and Civil Liberties will have the peace candle prominently displayed on their new myspace website for several days before returning to the current image of candles at downtown Clarksville's Eternal Flame.
The equivalent of major peace march, the rally is a cyberspace version of traditional social action and participation is simple. Organizers from a dozen myspace sites are asking individuals and organizations with my space or other sites that have "default" photos to switch out those photos for peace signs and peace candles for July 4th. «Read the rest of this article»
The Nashville Peace and Justice Center is a community-based coalition of organizations and individuals working to promote equity and to create a peaceful, just, and sustainable society through reflection, education, and non-violent action.
Peace & Justice E-Blast
For the week of June 23 – July 1, 2007
Peace actions to end the Iraq War
Joyce Kisner — Monday Night Vigils on Any Corner (every Monday)
Every Monday – 6:00 p.m.
ORIGINAL CORNER: 14th and Eastland in East Nashville
SECOND CORNER: At the Wendy's on West End Avenue , across from Centennial Park
There is no end date set for these vigils. Please join Joyce and others at the corner of 14th and Eastland in East Nashville every Monday night at 6:00 p.m. — or at that same time at ANY corner that works for you. Wouldn't it be cool if throughout Nashville on Monday nights at 6:00 p.m. a growing number of vigils were happening on corners all around the city? Hey, why not throughout the state… even the country! To post a new corner address on the NPJC E-blast in the near future, send an email to Tamara, «Read the rest of this article»
July will mark the 43rd anniversary of the signing of the Civil Rights Act of 1964. One of the most powerful planks of that law is Title VI. "Title VI prohibits discrimination on the basis of race, color, or national origin in programs and activities receiving federal financial assistance." In a nutshell, Title VI stipulates that no state, nor any agency of a state, no municipal or city government; no postsecondary or local educational agency or any private entity contracting or partnering with any of the aforementioned governmental entities, shall discriminate in programs and activities which receive federal financial assistance, based on race, ethnicity, color, or national origin.
In calling for its enactment, President John F. Kennedy identified "simple justice" as the justification for Title VI:
"Simple justice requires that public funds, to which all taxpayers of all races contribute, not be spent in any fashion which encourages, entrenches, subsidizes, or results in racial discrimination. Direct discrimination by Federal, State or local governments is prohibited by the Constitution. But indirect discrimination, through the use of Federal funds, is just as invidious; and it should not be necessary to resort to the courts to prevent each individual violation." See H. R. Misc. Doc. No. 124, 88th Cong., 1st Sess., 3, 12 (1963). «Read the rest of this article»