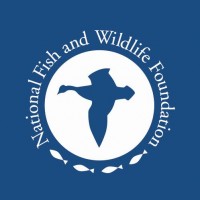 Washington, DC — The National Fish & Wildlife Foundation (NFWF) has launched the Recovered Oil Fund for Wildlife, made possible with proceeds from BP's share of net revenue from oil recovered from the Deepwater Horizon site. With an initial commitment of $5 million, the fund will support immediate actions to safeguard the populations of species most at risk from the Gulf oil spill, notably shorebirds, waterfowl, marsh birds and sea turtles.
NFWF is working with partners including U.S. Fish & Wildlife Service, other federal and state agencies and conservation organizations to implement these urgent wildlife and habitat projects.
The fund will direct resources to the Gulf area immediately. Action is imperative before mid- to late summer, a critical time for both migrating birds and sea turtles.
For millions of shorebirds, waterfowl and marsh birds that will begin migrating to the Gulf in the next few months, oil contamination has grave implications. Scientists agree that expanding habitat and refuge areas beyond the regions impacted by the spill will increase survivorship of birds that migrate through or overwinter in the Gulf.
To implement this strategy, the fund will support programs with Gulf-area crop producers and private landowners to provide alternative habitats and food sources for migrating birds. It will also help to improve bird habitat beyond the spill area through wetland restoration and enhancement. NFWF will begin to collaborate with its partners immediately to initiate on-the- ground actions.
For sea turtles, also identified as species at risk from the spill, the fund will support projects to boost reproductive success and limit mortality by safeguarding nesting areas and minimizing deaths from fishing gear.
These urgent conservation actions must be taken now to minimize the effect of the spill on selected species and boost populations of impacted species outside of the direct spill area, promoting their long-term survival. In the coming weeks, as additional wildlife priorities in the Gulf are identified, NFWF will adapt its strategic plan to address those needs.
"Through this fund, NFWF will put money on the ground immediately to help Gulf wildlife," said NFWF Executive Director Jeff Trandahl. "Working with our partners, we will act now to aid the species most affected by the spill. While there's much to be done, these projects will benefit the populations now in danger."
For more information, visit their website at: www.nfwf.org