Topic: Gulf of Mexico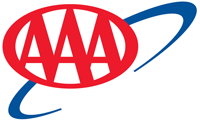 Nashville, TN – Tennessee gas prices fell, on average, by two cents over the last week. The Tennessee Gas Price average is now $1.91 which is nearly 2 cents less than one month ago and 40 cents less than one year ago.
"The U.S. has a very healthy level of gasoline stocks due to lower demand and that is keeping gas prices low," said Megan Cooper, spokesperson, AAA – The Auto Club Group. "Tennessee's state gas price average has declined the past 13 consecutive days, for a total discount of four cents."
«Read the rest of this article»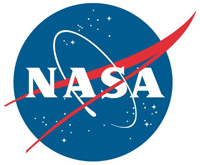 Pasadena, CA – According to NASA, although most hurricanes tend to weaken as they approach land, some rapidly increase in strength just prior to landfall – a phenomenon that is both dangerous and hard to forecast. As the climate continues to warm, the number of storms that fall into the latter category is likely to increase, presenting a stark reality for communities in their paths.
Because current weather models can't accurately predict this sudden intensification, communities preparing for a lesser storm often don't have time to respond to the arrival of a much stronger one or to the magnitude of destruction it is likely to leave behind.
«Read the rest of this article»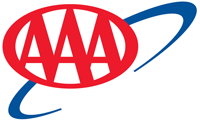 Tampa, FL – Over the weekend Hurricane Delta made landfall in southwestern Louisiana as a category 2 hurricane. While the storm caused some disruptions, refineries are reporting operations have resumed.
The Colonial Pipeline Line 1, the main gas line, was down temporarily over the weekend due to loss of power, which has since been restored as well as service. Line 2, the distillates line, is currently shutdown without power.
«Read the rest of this article»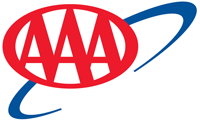 Tampa, FL – AAA says that the latest Energy Information Administration (EIA) report measures demand at 8.48 million b/d, which is a slight uptick from the previous week's 8.39 million b/d.
However, the small increase — likely due to holiday road trips — is still 461,000 b/d lower than last year at this time. Low demand, even as total domestic stocks of gasoline declined to 231.5 million bbl, has helped keep pump prices low.
«Read the rest of this article»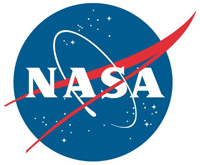 Pasadena, CA – On August 25th, 2020 several days before Hurricane Laura made landfall as a destructive Category 4 storm in Louisiana, NASA's Terra satellite flew over Laura in the Gulf of Mexico.
Using its Multi-angle Imaging SpectroRadiometer (MISR) instrument, the satellite collected data on wind speeds and cloud-top heights as the storm intensified and moved northwest towards the U.S. Gulf Coast.
The NASA Earth Applied Sciences Disasters Program Geographic Information Systems (GIS) team worked closely with representatives from the Esri 3D team to produce the first-ever interactive 3D visualization of MISR cloud-top height data and publish it to the NASA Disasters Mapping Portal.
«Read the rest of this article»
All Eyes on Tropical Storms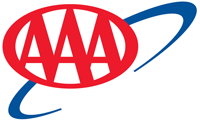 Tampa, FL – At $2.18, the national gas price average increased by one cent on the week according to AAA. That is the same price as a month ago and 41 cents cheaper than a year ago.
The minimal change reflects the slow movement at pumps across the country on the week. The vast majority of states (30) saw pump prices fluctuate by a penny, if at all.
«Read the rest of this article»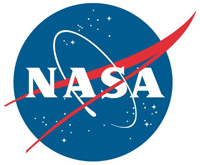 Greenbelt, MD – Very powerful storms with heavy rainmaking capability reach high into the atmosphere and those have very cold cloud top temperatures. Infrared imagery from NASA's Terra satellite measures those temperatures and found those kind of powerful storms in Tropical Storm Laura drenching Hispaniola.
Warnings and Watches on Sunday, August 23rd, 2020: NOAA's National Hurricane Center (NHC) issued many warnings and watches on Sunday, August 23rd, 2020.
«Read the rest of this article»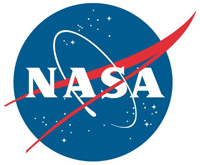 Washington, D.C. – NASA and SpaceX are targeting no earlier than October 23rd, 2020 for the first operational flight with astronauts of the Crew Dragon spacecraft and Falcon 9 rocket to the International Space Station as a part of the agency's Commercial Crew Program. NASA's SpaceX Crew-1 mission will be the first of regular rotational missions to the space station following completion of NASA certification.
The mission will carry Crew Dragon commander Michael Hopkins, pilot Victor Glover, and mission specialist Shannon Walker, all of NASA, along with Japan Aerospace Exploration Agency (JAXA) mission specialist Soichi Noguchi for a six-month science mission aboard the orbiting laboratory following launch from Launch Complex 39A at NASA's Kennedy Space Center in Florida.
«Read the rest of this article»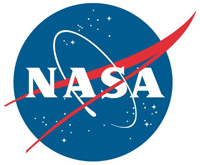 Washington, D.C. – Following a scheduled assessment of weather conditions for splashdown, teams from NASA and SpaceX are proceeding with preparations to bring NASA astronauts Robert Behnken and Douglas Hurley home to Earth aboard the SpaceX Crew Dragon "Endeavour" spacecraft.
Conditions are "Go" at the primary targeted site, off the coast Pensacola, and alternate site off the coast of Panama City in the Gulf of Mexico for splashdown and recovery on Sunday, August 2nd, 2020. Teams will continue to closely monitor Hurricane Isaias and evaluate impacts to the potential splashdown sites.
«Read the rest of this article»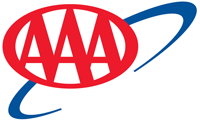 Tampa, FL – For 66 days, the national gas price average held below the $2.00/gallon mark, pushing as cheap as $1.76. In the past week, the average has inched up to $2.03. Despite the consistent increases at the pump, prices are still significantly cheaper year-over-year.
In fact, during the first week of June the past five years, gas prices have typically averaged $2.81.
«Read the rest of this article»