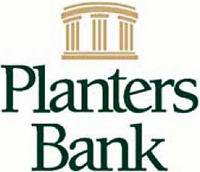 Clarksville, TN – Planters Bank has partnered with Garland Nissan to give away a 2010 Nissan Cube and ten $100.00 gas cards to Loyalty Fuel.
The Cube, flaunting a vinyl wrap of the Planters Bank colorful brand art, debuted at Clarksville's Rivers & Spires festival in April. The car will continue to be featured at various events throughout the summer and fall.
Interested individuals may register to win in several ways:
At designated events throughout the year.
At any of the eight Planters Bank locations in Clarksville or Hopkinsville.
By opening any type of Planters Bank account until the give-away event later the in year.
Online at www.greatthingsbank.com
Through special social media promotions.
Individuals can register once by each entry method.
"We'll select 10 'mini-winners' through several different contests and events who will receive $100.00 gas card and become finalists for the car giveaway in November," says CEO Elizabeth McCoy. "In November, we'll put all the entries back in the barrel and draw two more randomly, to give us 12 finalists."
She says the bank is planning a special give-away event later in the year where one of the 12 finalists will win the car. The bank is using primarily social media, namely Facebook, Twitter, and Flickr, but also in-branch displays, print and online advertising, to promote the giveaway.
"We'll have two social media campaigns where we'll make daily postings on Twitter and Facebook about where you can 'Catch the Cube'," she explains. "People can take a photo of the car and upload it to our 'Catch the Cube' Flickr group. We'll select two of our finalists from these entries."
The bank's first social media campaign is currently underway, and will extend through June 26th when a winner will be selected.
One "mini-winner" has already been selected from the Rivers & Spires entries. Eight others will be selected from:
An online entry between May 1st- July 31st
An online entry between August 1st- October 31st
A Downtown Market entry
A social media upload between Sept 10th-23rd
A new account opening in July
A new account opening in October
A Hopkinsville-Christian County Salute Week Entry (Sept 13th-18th)
An APSU Tailgate entry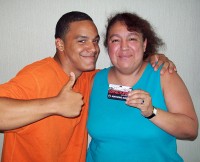 To check on car appearances and special events, visit the bank's Facebook page or follow them on Twitter. Individuals may also request a list of appearances via email to .
The bank's social media sites are: www.facebook.com/plantersbank, www.twitter.com/plantersbank, www.flickr.com/groups/catchthecube. To register online visit www.greatthingsbank.com.
Headquartered in Hopkinsville, Planters Bank maintains three offices in Hopkinsville and five in Clarksville.