THP and Homeland Security inspections secure Tennessee's highway safety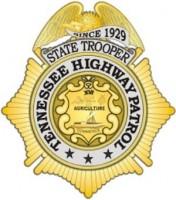 Nashville, TN — The Tennessee Highway Patrol is conducting its second statewide commercial vehicle enforcement campaign this year during Operation Strategic Transportation Observation & Prevention (S.T.O.P.), Friday, June 25th.   The 24-hour inspection program begins at 6:00am, June 25th and continues through 6:00am, Saturday, June 26th.  Troopers will be conducting inspections at eight sites across the state in a broad effort to ensure the safety of the motoring public.
"When we travel in our cars with our family and friends across the state, we expect trucks and buses traveling the same roadways to be safely maintained and professionally operated," said Department of Safety Commissioner Dave Mitchell.  "Tennesseans and all citizens traveling on our highways deserve careful monitoring and strict oversight of the motor carrier industry."
The purpose of Operation S.T.O.P. is to focus on the safety of commercial vehicles in the following categories:  cargo tanks, hazardous material trucks, inter-modal container chassis, rental trucks and all other trucks with obvious violations.  Drivers and trucks in violation will be placed out of service as part of the 24-hour operation.
"The S.T.O.P initiative coupled with Operation Roadcheck earlier this month, are critical campaigns to help ensure the safety and security of state highways," said THP Colonel Mike Walker. "We will be aggressive during inspections, which will include eight simultaneous Homeland Security Hazardous Materials checkpoints over the 24-hour period.  Our main goal is to detect, deter and ultimately stop truck violations across the state of Tennessee."
The major objective of Operation S.T.O.P. is to conduct Roadside Checkpoints at inspection/weigh stations and known highways used as by-pass routes to stop, evaluate and inspect as many commercial vehicles as possible.  A similar 24-hour operation conducted across the state this past March inspected hundreds of hazardous materials trucks, moveable containers and rental vehicles, uncovering safety defects and driver violations. 
Earlier this month, the Tennessee Highway Patrol conducted the 72-hour Operation Roadcheck 2010, June 8th through June 10th.  The select enforcement initiatives are combined with a year-long campaign targeting High Crash Corridors in Shelby, Davidson, Hamilton and Knox Counties.  The major emphasis of the High Crash Corridor program is enforcement of hazardous moving violations committed by drivers of commercial vehicles and passenger vehicles creating hazardous conditions around commercial motor vehicles.
The Tennessee Department of Safety's (www.TN.Gov/safety) mission is to ensure the safety and general welfare of the public.  The department encompasses the Tennessee Highway Patrol, Office of Homeland Security and Driver License Services. General areas of responsibility include law enforcement, safety education, motorist services and terrorism prevention.