Topic: Homeland Security

Clarksville, TN – In February, a few days before the Super Bowl, residents in the small Florida town of Oldsmar came dangerously close to having high levels of lye in their drinking water.
«Read the rest of this article»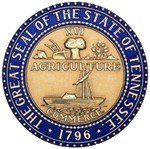 Nashville TN – Tennessee Governor Bill Haslam and First Lady Crissy Haslam joined Tennessee Department of Veterans Affairs Commissioner Many-Bears Grinder and Major General Terry "Max" Haston of the Tennessee Military Department today to recognize five veteran state employees and half a million Tennessee veterans of all ages and eras. The Governor's Veterans Day event was held at the Tennessee Tower Plaza in downtown Nashville.
Sergeant Frank C. Bell, Jr., began his military career in the United States Army in December 1952. He is currently a member of the administrative staff of the Division of State Audit and is recognized for his military service to our country and impressive 47-year career with the State of Tennessee.
«Read the rest of this article»
Law enforcement will work overtime to crack down on drunk drivers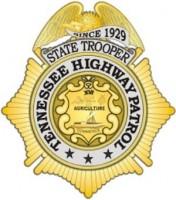 Nashville, TN – The Tennessee Department of Transportation Governor's Highway Safety Office, Tennessee Titans and Tennessee Department of Safety and Homeland Security are once again teaming up to remind Tennessee football fans that real Fans Don't Let Fans Drive Drunk this Super Bowl weekend.
"If your Super Bowl game plan includes celebrating with alcohol make sure you have a sober, designated driver," said TDOT Commissioner John Schroer. "Law enforcement officials will be working overtime to ensure that Tennessee's roads are safe, so if you drink and drive this weekend, chances are you'll be caught."
«Read the rest of this article»
Traffic Fatalities Increase in 2010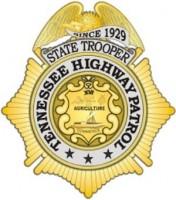 Nashville, TN – Preliminary figures indicate the number of traffic fatalities on Tennessee roadways has increased for the first time in five years, rising from 986 in 2009 to 1,030 in 2010, with 30 percent of the change attributed to pedestrian fatalities.  Aiming to reduce that number, improve highway safety and save lives, the Tennessee Highway Patrol will once again participate in several enforcement initiatives in 2011.
"It is important that we remain vigilant in protecting our roadways and reducing fatal and injury crashes in Tennessee," said Department of Safety and Homeland Security Commissioner Bill Gibbons. "Safer highways and byways is one of our top priorities. With enforcement initiatives to detect and remove impaired drivers from the roadways to education programs that focus on increasing safety belt usage, the Highway Patrol is making every effort to ensure the public's safety and to save lives."
«Read the rest of this article»
Interested Applicatns Must Apply Online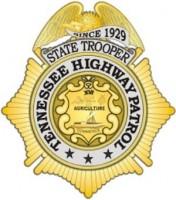 Nashville, TN — The Tennessee Highway Patrol (THP) announced today it is aggressively seeking men and women who are interested in careers in law enforcement for a new Trooper Cadet Class slated to begin in the spring of 2011, if funds become available. Applications will only be accepted from Thursday, August 26th through Friday, September 17th, 2010.
In an effort to recruit qualified candidates, the Tennessee Department of Safety invites interested individuals to visit an Informational Session, Friday, September 10th, and Saturday, September 11th, at the THP Training Center, located at 283 Stewarts Ferry Pike in Nashville. To attend, interested individuals must register online at www.appointment.com/trooper  to schedule a two-hour appointment between 8:00am and 4:00pm.
THP Special Programs Lieutenants and other Department of Safety representatives will also visit events, festivals and job fairs across the state over the next few weeks actively seeking men and women interested in serving as Tennessee State Troopers. «Read the rest of this article»
Modified Law took effect July 1st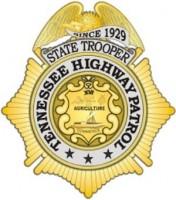 Nashville, TN — The Tennessee Highway Patrol will add to its list of safety measures to enforce when an amended state law on lighting regulations for commercial motor vehicles took effect on July 1st, 2010. The amendment, adopted by the Tennessee General Assembly, comes as a result of numerous close calls and serious injuries. 
In summary, the law, TCA 55-9-405, was amended to say that any commercial vehicles transporting intrastate loads of logs, poles, etc., projected four feet or more beyond the rear, between one half hour before sunset and one half hour after sunrise, should have one amber strobe-type lamp or one amber light emitting diode (LED) visible from the rear and both sides of the load. Additionally, both lamps should be detectable from a distance of at least 500 feet from the rear of the load. «Read the rest of this article»
THP and Homeland Security inspections secure Tennessee's highway safety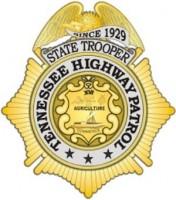 Nashville, TN — The Tennessee Highway Patrol is conducting its second statewide commercial vehicle enforcement campaign this year during Operation Strategic Transportation Observation & Prevention (S.T.O.P.), Friday, June 25th.   The 24-hour inspection program begins at 6:00am, June 25th and continues through 6:00am, Saturday, June 26th.  Troopers will be conducting inspections at eight sites across the state in a broad effort to ensure the safety of the motoring public.
"When we travel in our cars with our family and friends across the state, we expect trucks and buses traveling the same roadways to be safely maintained and professionally operated," said Department of Safety Commissioner Dave Mitchell.  "Tennesseans and all citizens traveling on our highways deserve careful monitoring and strict oversight of the motor carrier industry." «Read the rest of this article»

The building, like so many homes and businesses in middle Tennessee, was a pale brown from where the floodwaters covered it. Mike Wilson, manager of Austin Peay State University's Geographic Information Systems, stood among the tree limbs and other debris in the Woodlawn community and pulled out his cell phone.
He wasn't making a call. He was filling out a damage assessment of the property and filing it to an electronic server. It took him only a few minutes to complete. For years, the long, drawn-out process of recording the destruction inflicted by a disaster has sometimes taken days or weeks, delaying the time it takes for needed aid to reach an area, but a new cell phone application, developed by the APSU GIS Center and the Oak Ridge National Laboratory, may soon allow emergency responders to document immediately any damage they come across. «Read the rest of this article»
32 members of the Highway Patrol complete Homeland Security Training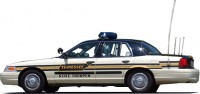 Nashville – Thirty-two Tennessee Highway Patrol (THP) Troopers recently completed homeland security training at the Center for Domestic Preparedness (CDP), located in Anniston, Alabama. The CDP is operated by the United States Department of Homeland Security's Federal Emergency Management Agency (FEMA) and is the only federally-charged Weapons of Mass Destruction (WMD) training facility in the nation.
Mobile Field Force Law Enforcement Strike Team Troopers from all eight THP districts across the state recently underwent the week-long domestic preparedness training. Strike Teams respond to incidents that call for special training and added manpower. Incidents include disasters, manhunts, search and rescue and traffic crashes involving hazardous materials.
"THP's Strike Teams provide critical resources and stabilizing service after a disaster has struck. Troopers serving on Strike Teams are there to help restore order to an affected area as soon as possible," said THP Colonel Mike Walker. "The enhanced WMD training provided by the CDP at no cost to the state equips THP's Strike Teams with the interdisciplinary training that enables them to serve the immediate needs of communities and citizens in a disaster."
«Read the rest of this article»
While America Sleeps is "an occasional column" and commentary on the state of Civil Liberties in America.
While America sleeps in the illusion of freedoms guaranteed by the Bill of Rights and the United States Constitution, America's gatekeepers (in the form of the the FBI, CIA, Homeland Security, Oval Office and even our Congress, all of whom have failed miserably at controlling illegal immigration in the USA) are hard at work finding new, creative, under-the-radar ways to press down ever harder that growing thumb of "security" on the average American citizen.

Too many Americans, asleep at the wheel in their sheltered cocoons of ambivalence, inattentiveness and a faulty assumption that government is always working in their best interest, keep hitting that snooze button as, one by one, their rights are revoked and their private lives invaded by bureaucratic snooping.
Wake up, America. Time to smell the coffee. It's getting bitter.
As I browsed the web these past few weeks, cruising for news that comes from anywhere, everywhere but Fox and its growing ilk, or corporately directed newscasts, I've stumbled across quite a few interesting but troubling stories.
The first story that jumps to mind concerns travel beyond U.S. borders, and the apparent governmental monitoring of all the things we bring aboard a plane: the titles of the book(s) we carry, the kinds of medications we pack, our destinations and frequency of travel, who we travel with and how often we share the same flights (we don't have to be seat mates, just on the same flights). Snoopy. Spooky. «Read the rest of this article»