Traffic Fatalities Increase in 2010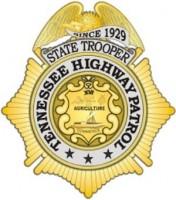 Nashville, TN – Preliminary figures indicate the number of traffic fatalities on Tennessee roadways has increased for the first time in five years, rising from 986 in 2009 to 1,030 in 2010, with 30 percent of the change attributed to pedestrian fatalities.  Aiming to reduce that number, improve highway safety and save lives, the Tennessee Highway Patrol will once again participate in several enforcement initiatives in 2011.
"It is important that we remain vigilant in protecting our roadways and reducing fatal and injury crashes in Tennessee," said Department of Safety and Homeland Security Commissioner Bill Gibbons. "Safer highways and byways is one of our top priorities. With enforcement initiatives to detect and remove impaired drivers from the roadways to education programs that focus on increasing safety belt usage, the Highway Patrol is making every effort to ensure the public's safety and to save lives."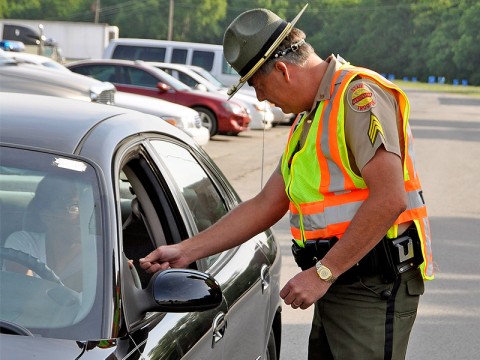 Last year's preliminary figure of 1,030 traffic fatalities rank as the second lowest number of deaths since 1963 when 941 people were killed in crashes on Tennessee roadways. Since 2004, Tennessee traffic fatalities have declined by 23 percent, including decreases in All-Terrain Vehicle (ATV) riders (45% since 2008); pedalcyclist (56% since 2009); and large truck (48% since 2005) fatalities.
"There are some positive trends developing with fewer fatalities in several areas, including a decrease in fatal crashes involving a teen driver which dropped by over 50 percent since 1999," said THP Colonel Tracy Trott. "Our goal, with the support of local law enforcement agencies and highway safety advocates, is to continue making a positive impact on Tennessee roads."
Funding provided by the National Highway Traffic Safety Administration (NHTSA), distributed through the Governor's Highway Safety Office (GHSO), and financial support from the Federal Motor Carrier Safety Administration (FMCSA) has allowed the THP to continue its commitment to providing increased enforcement and public awareness campaigns for the safety and security on Tennessee roadways.
"Our partnership with the Tennessee Department of Safety and Homeland Security is essential to saving lives in Tennessee," said Director Kendell Poole, Governor's Highway Safety Office. "We will continue to support the vital efforts of the Tennessee Highway Patrol."
Alcohol-related fatalities have declined in Tennessee, while statistics show safety belt usage has improved significantly since the introduction of the state's Primary Safety Belt Law. Impaired driving deaths decreased from 377 in 2007 to 303 in 2009, representing 31 percent of the state's traffic fatalities. According to 2010 data, the safety belt usage rate in Tennessee was 87.1 percent. However, despite increases, 54 percent of the total passenger vehicle occupants killed in fatal crashes were not buckled up.
"Unfortunately, far too many Tennesseans get behind the wheel of a car under the influence of alcohol and too many people still do not buckle up," said THP Colonel Tracy Trott.  "There are no excuses. Drinking and driving is a crime, and wearing your seat belt takes two seconds and is the single most effective way to protect you in a crash. State Troopers are committed to enforcing the law and educating motorists, one stop at a time."
As alcohol related crashes continue to be a paramount concern, the THP will participate in a campaign entitled "ASP" (Alcohol Saturation Patrols). Additional Troopers will be scheduled to patrol during certain times to reduce the occurrence of these types of crashes. Saturation Patrols and Sobriety Checkpoints will be scheduled throughout the year, many of which will be in support of national campaigns and during holiday periods. Funding from the GHSO will allow Troopers to work an additional 3,400 hours on this program.
Statistical data also reveals that a disproportionally large number of "under 21" drivers are involved in fatal crashes. As a result, the Strike Three Program was designed to address three issues that are prevalent among younger drivers; seat belt usage, underage drinking and graduated driver license violations. The THP will concentrate efforts in areas frequented by young drivers. Funding from the GHSO will allow Troopers to work an additional 4,000 hours on this program.
According to 2010 preliminary data, the number of teen drivers killed in car crashes dropped from 49 in 2009 to 47 in 2010. Preliminary statistics also indicate that overall 82 teenagers were killed on Tennessee roadways compared to 96 teenagers who lost their lives in 2009.
Goals of the Strike Three Program include:
Improving safety belt usage by five percent to lessen the severity of crashes
Facilitating community meetings involving citizens, local agencies and public officials to discuss underage drinking, Graduated Driver License laws, safety belt usage and Hazardous Moving Violations
Enforcing the Graduated Driver License Law and alcohol/drug statutes to decrease the number of alcohol-related crashes
Fostering safe driving habits among younger drivers
In addition to these initiatives, the THP will work to reduce both motorcycle rider and pedestrian fatalities in Tennessee. Since 1998, motorcycle rider deaths have more than tripled in the state, while pedestrian fatalities have increased by 55 percent in the last two years. Last year saw the highest number of pedestrian fatalities (93) since 2003 when 96 pedestrians were killed. Almost 70 percent of the 2010 pedestrian fatalities occurred in urban areas.
"Thanks to funding provided through our local and federal highway safety partners, the THP can continue educating the motoring public in responsible driving with additional man-hours dedicated to these programs," said Colonel Trott. We will never stop until the number of deaths on our roadways reach zero."
The Tennessee Highway Patrol will also participate in the national "Drunk Driving. Over the Limit. Under Arrest," "Click It or Ticket," and "Booze It and Lose It" campaigns. 
About The Tennessee Department of Safety
The Tennessee Department of Safety's mission is (www.tennessee.gov/safety) to ensure the safety and general welfare of the public.  The department encompasses the Tennessee Highway Patrol, Office of Homeland Security and Driver License Services. General areas of responsibility include law enforcement, safety education, motorist services and terrorism prevention.