No Construction Related Lane Closures on Tennessee Highways July 2nd – 6th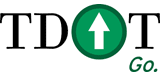 Nashville, TN — "We want travelers on Tennessee's roadways to get to their destinations safely and efficiently," said TDOT Commissioner Gerald Nicely. "Suspending lane closures during the holiday period is one way to ensure that travelers don't have to contend with the additional stress of construction-related lane closures as they travel across our state."
No temporary lane closures will be allowed for construction on Tennessee roadways from noon on Friday, July 2nd until 6:00am on Tuesday, July 6th. This will provide maximum roadway capacity for holiday travelers.
Motorists will still encounter some long term lane closures on construction projects. While lane closure activity will be stopped, workers may be on site in construction zones and reduced speed limits will still be in effect. Drivers convicted of speeding through work zones where workers are present face a fine of $250.00 to $500.00, plus court fees and possible increased insurance premiums.
"If you and your family are traveling during this holiday period, please buckle up and observe the rules of the road so you'll arrive safely at your destination," said Governor's Highway Safety Office Director Kendell Poole. "During this weekend drivers will notice an increased law enforcement presence on Tennessee's roadways in an effort to ensure that everyone has a safe and happy 4th of July holiday."
According to AAA projections, all types of travel are expected to increase 17.1% from 2009 with an estimated 34.9 million traveling this July 4th. AAA estimates 31.4 million people will travel by car this holiday weekend. In Tennessee, AAA predicts some 630,771 motorists to hit the roadways. AAA links the potential increase in travel to the heightened confidence in the U.S. economy.
Travelers are reminded to dial 511 from any land-line or cellular phone to access valuable information about travel conditions anytime, or log on to www.TN511.com. TDOT is also on Twitter. For updated travel information follow: TN511 on Twitter or follow one of regional feeds: Nashville511, Chattanooga511, Memphis511 and Knoxville511.
As always, motorists are reminded to stay safe while driving and refrain from texting, tweeting or using a cell phone from behind the wheel of a vehicle. TDOT advises motorists to Know Before You Go! by checking travel conditions before leaving home.
Road construction won't slow travelers through Tennessee this July 4th holiday weekend. The Tennessee Department of Transportation will suspend all construction related lane closures on interstates and state routes beginning at noon on Friday, July 2nd, 2010.