Topic: Construction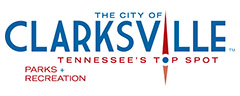 Clarksville, TN – Clarksville Parks and Recreation will install a safety barrier rail on a section of the Clarksville Greenway from Mary's Oak trailhead to Heritage Park.
Construction is scheduled to occur between February 15th and March 11th and at times, this section of trail will be closed.
«Read the rest of this article»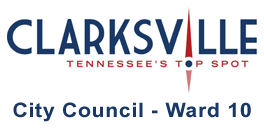 Clarksville, TN – The Clarksville City Council met in its usual first of the month voting session and while the agenda wasn't packed it took about three hours to wrap up everything Thursday night.
Marina/Liberty Park: It has been interesting that, from the start, rumors have run rampant that marina would cost and had cost 40, 50 or more million dollars before it was over with.  Well tonight the council received some good news as to where costs were and what had happened in negotiations with the general contractor TMS over some contract disputes. «Read the rest of this article»

Nashville, TN – Tennessee Department of Transportation (TDOT) has announced that on Tuesday May 29th through Wednesday May 30th, from 9:00am-12:00pm, there will be one lane periodically closed on I-24 in both directions in Robertson and Montgomery Counties to move equipment between mile marker 20 and mile marker 12 in order to trim vegetation overhanging the roadway. «Read the rest of this article»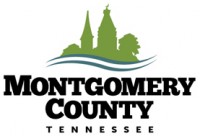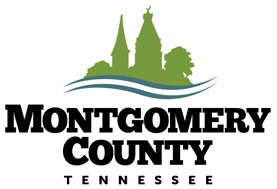 Montgomery County, TN – The new Women, Infant and Children (WIC) Clinic is currently under construction and taking shape quickly. This week, the project reaches a critical milestone, as the tie in to the existing Health Department building will take place.
Over the previous weeks, passers-by have witnessed steel and roofing being erected, as well as the concrete slab being most recently poured for the project.
«Read the rest of this article»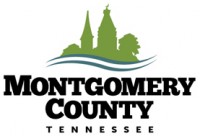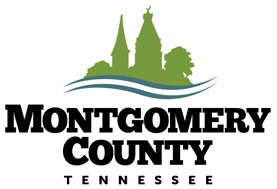 Montgomery County, TN – The Montgomery County Highway Department will be closing Gholson Road Bridge beginning Monday, September 19th for construction.
This bridge is closed until further notice and all drivers should find alternate routes.
Motorists Urged to Obey Work Zone Speed Limits Despite Suspension of Construction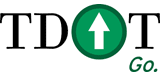 Nashville, TN – The Tennessee Department of Transportation will suspend all interstate construction work this Easter weekend in anticipation of increased holiday travel.
TDOT crews and contractors will stop all road construction work that requires lane closures beginning Thursday, April 21st at 6:00pm through Monday, April 25th at 6:00am. This will provide maximum roadway capacity to motorists expected to travel across the state this holiday weekend. «Read the rest of this article»

There is construction work taking place in the Veterans' Plaza area. Crews are working on a Memorial Garden in from of several of the offices. There may be temporary delays, but the only office that is temporarily using a back entrance for public use is the Veterans' Services office. Patrons may access that office through its Crossland Avenue entrance beginning today through the end of the month. All other offices are open as usual.
No Construction Related Lane Closures on Tennessee Highways July 2nd – 6th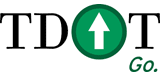 Nashville, TN — "We want travelers on Tennessee's roadways to get to their destinations safely and efficiently," said TDOT Commissioner Gerald Nicely. "Suspending lane closures during the holiday period is one way to ensure that travelers don't have to contend with the additional stress of construction-related lane closures as they travel across our state."
No temporary lane closures will be allowed for construction on Tennessee roadways from noon on Friday, July 2nd until 6:00am on Tuesday, July 6th. This will provide maximum roadway capacity for holiday travelers.
Motorists will still encounter some long term lane closures on construction projects. While lane closure activity will be stopped, workers may be on site in construction zones and reduced speed limits will still be in effect. Drivers convicted of speeding through work zones where workers are present face a fine of $250.00 to $500.00, plus court fees and possible increased insurance premiums. «Read the rest of this article»
Seasonally adjusted rate up 0.7 percentage point from November
NASHVILLE – Tennessee Commissioner of Labor & Workforce Development James Neeley announced Thursday Tennessee's unemployment rate for December was 10.9 percent, up 0.7 percentage point from the November rate of 10.2 percent.
"This month we've seen a cumulative effect of statistical information which resulted in our high rate of unemployment," reported Labor Commissioner James Neeley. "These figures are consistent with a weak holiday period that outweighed seasonal adjustments to the unemployment rate this time of year."
The December rate a year ago was 7.6 percent. The national unemployment rate for December 2009 was 10.0 percent, equal to the November rate of 10.0 percent. «Read the rest of this article»
Photograph By: Bill Larson
This is Del Del Jekins. I took time to speak with him as I made my way down Madison Avenue the other day. Mr. Jenkins works in the construction industry, pouring concrete. With the slowing economy, he came to Clarksville looking for work in our local construction industry, but as he told me, "So far things are not looking too good." Clarksville has yet to feel the pinch of the national recession as intensely as other areas of our country, but have no doubt that it eventually will. Historically, Clarksville is generally slow entering a recession and even slower getting out of one. This fact does not bode well for the potential success of the redevelopment plans that Clarksville's city government is dead set on undertaking.
«Read the rest of this article»