In the summer of 2009, Dr. Antonio Thompson, assistant professor of history at APSU, traveled to New York State to complete a prestigious three-and-a-half week fellowship at the West Point Summer Seminar in Military History.
It was an ideal way to spend the summer for a history professor. Thompson visited Revolutionary War battlefields and attended lectures by world-renowned military historians. He strolled along the banks of the Hudson River, imagining how Benedict Arnold betrayed the Continental Army in this area more than 200 years ago. The United States Military Academy at West Point, situated among the scenic Catskill Mountains, is rich with history, and at the end of his stay, Thompson felt he wasn't ready to leave.
The commanding staff at West Point apparently felt the same way. They offered the APSU professor a one-year teaching fellowship at the military academy, and Thompson, knowing such opportunities are rare, jumped at the chance to join the faculty.
"Not only is teaching at West Point quite an honor, but more so in 2009 when it was voted the No. 1 institution for higher education in the United States by Forbes Magazine," Thompson said. "I returned to Clarksville from the Summer Seminar in July 2009 and then quickly traveled back to New York to find housing and begin teaching in August."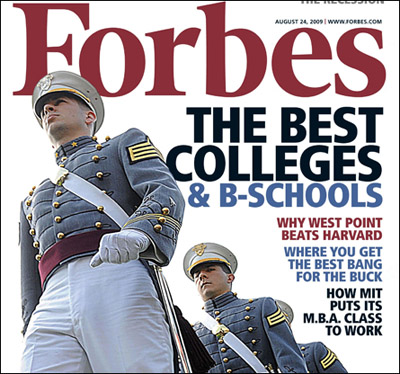 During the fall, he taught four sections of the History of the Military Art to 1919 and in the spring four sections of the History of the Military Art since 1914. These were senior undergraduate courses and required for all cadets regardless of major. Each class consisted of about 15 to 18 cadets, dressed in the uniform of the day. Thompson said these students prepared extensively for each class session, which were largely discussion based.
"There are two big differences among the students as well," he said. "Each class has a section marcher that takes attendance, then calls the class to attention, salutes the professor and reports who is absent. Another difference is that at any point on campus and at any time of the day, students pass you and greet you and call you 'sir.'"
Thompson performed other duties as well during his year at West Point, such as doing committee work, writing reports and briefing the history department on various topics. He was also tasked with being one of the three coordinators for the Summer Seminar in 2010, which was an honor considering he only attended the seminar himself a year earlier.
He also organized the Training and Doctrine Command (TRADOC) War Termination Conference, which brought many of the nation's leading historians to West Point for a one-day conference and two days of planning for the book that will be published as a result of this research. As part of the conference Thompson worked with the staff's of Gen. H.R. McMaster and Gen. Martin Dempsey, commander of TRADOC, to bring them both as keynote speakers to the conference. For this work, Dempsey presented the APSU professor with a coin.
"Those of you familiar with this system will realize it is a very rare thing for a civilian to get coined by a four-star general. That was the capstone of the year," Thompson said. "As you can imagine this was very rewarding and a lot of work. It would not have been possible without my colleague and co-coordinator Col. Greg Daddis, who was also coined."
For all his work at the academy, Thompson received several civilian service awards and a department coin.
"Among my colleagues I have made lifelong contacts and friendships, and among my students as well," he said. "In fact, two of them are now second lieutenants at Fort Campbell."
Thompson, a 2006 Ph.D. graduate of the University of Kentucky, is now back at APSU, ready to begin another semester. He has published one book, "German Jackboots on Kentucky Bluegrass: Housing German Prisoners of War in the Bluegrass State, 1942-1946," and he has a second book forthcoming in September, "Men in German Uniform: German Prisoners of War in America during World War II."