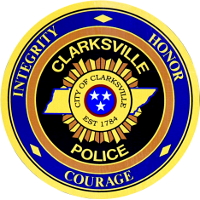 On August 9, 1 pm, a Chrsyler Sebring, driven by Janine Cash, 20, pulled out of Glendale Drive onto the 41-A Bypass in front of an oncoming Ford Edge Pickup traveling Northbound on the 41-A Bypass, driven by Elliot Lavery, 20.  The Ford Edge collided with the driver side of the Chrysler, at which time, both vehicles left the paved road down an embankment.
Janine Cash sustained a head injury and was transported to Gateway;  the two passengers in her vehicle, 19 and 22 years of age, had minor bruising and were not transported.    Elliot Lavery did not suffer any injuries.
Andy Bechtold is the lead investigator, 931-320-3741.  The investigation is ongoing and charges are pending.