Topic: Vehicle accidents

Clarksville, TN – The Clarksville Police Department has released the crash totals within the city limits from Friday, January 12th, 2018 as of 9:30am this morning, Wednesday, January 17th.
There were 99 crashes, 9 of those were injury crashes. January 12th had the highest total with 41 with 22 of those happening between 10:00am and 2:00pm.
«Read the rest of this article»

Clarksville, TN – The Emergency Operations Center closed at 3:00pm. Main road conditions have improved somewhat; many secondary streets are still treacherous.
There have been a five reported crashes in the city in the last eight hours and two crashes in the county for a total of seven.
There are no reported power outages. Requests for motorist assistance are still coming in, but at a reduced rate.
Clarksville, TN – Due to the inclement weather conditions, the City of Clarksville has received inquiries about the City Council Meeting scheduled for 7:00pm on Thursday, March 5th, 2015.
Under the provisions of the City's Charter and the City Code, all regularly scheduled Council meetings shall occur on the first Thursday of the month unless a specific ordinance is passed (which requires two separate readings) changing the meeting date or time; therefore, tonight's meeting cannot be cancelled or rescheduled.
«Read the rest of this article»

Clarksville, TN – A few more crashes trickled in during the night for a total of 56 reported traffic crashes from 5:00pm yesterday until 5:00am today. Thirty-seven of the crashes were inside the city limits and nineteen were on county roads. Precipitation remained almost all sleet until well after midnight.
Several crashes resulted in overturned vehicles, but the number of injury crashes has been low. Cars went off the road and had to be abandoned all over town.
«Read the rest of this article»

Clarksville, TN – EMA Director Jerry Buchanan closed the Emergency Operations Center at 10:00pm tonight. The EOC will reopen at 5:00am to monitor morning road conditions and calls for service.
From 4:00pm until 9:30pm, 49 crashes were reported to the E911 Center. Thirty-one of those crashes were inside the Clarksville city limits and eighteen were on county roads. «Read the rest of this article»

Clarksville, TN – Crashes continue throughout the city. From 4:00pm to 7:00pm there have been 29 reported crashes inside the city limits. Five of those crashes involved injury. There have also been numerous crashes outside the city in Montgomery County.
There have been eleven official calls for motorist assists in the city, but officers helped a number of other motorists without being dispatched when they rolled up on stuck vehicles. «Read the rest of this article»

Clarksville, TN – The Clarksville Police Department reports traffic crashes have dropped considerably the last few hours. There have been nineteen total crashes reported in the last five hours, but eleven of those were in the 5:00pm to 6:00pm time frame.
An eighteen-wheeler was stuck and blocking a lane of traffic on Fort Campbell Boulevard at Jack Miller Boulevard for several hours, but it has now been moved. «Read the rest of this article»
AAA Foundation research reveals opportunities to produce smarter, safer drivers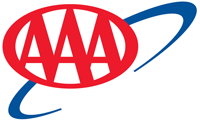 Tampa, FL – Although vehicle crashes remain the leading cause of death for teens, fewer new drivers are participating in what used to be considered a rite of passage – driver education.
State funding and requirements for these programs have declined over recent decades, leaving uneducated teen drivers vulnerable on America's roads.
New research from the AAA Foundation for Traffic Safety reveals that teens that skip this important step are involved in more crashes and receive more traffic convictions compared to their peers that participated in driver education. «Read the rest of this article»

Clarksville, TN – Currently, 11:30am, Monday September 23rd, 2013, there are two traffic incidents that have occurred in the Wilma Rudolph Boulevard and Dunbar Cave Road area. Traffic will be slow moving in this area for, at least, the next 30 minutes.
If possible, all traffic should avoid the southbound lanes of Wilma Rudolph Boulevard. There is no further information at this time.

Clarksville, TN – On January 25th, 2013, A combination of hazardous road conditions and driver errors resulted in approximately 23 crashes, 13 with possible injuries, between 7:00am-10:00am.
The majority of the crashes happened on Interstate 24 between Exits 1 and 11.
«Read the rest of this article»