Team Will Make Donations To Nashville Rescue Mission, Vanderbilt Children's Hospital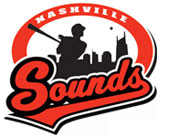 Nashville, TN – The Nashville Sounds are proud to host a pair of events to benefit the Nashville Rescue Mission and Monroe Carell Jr. Children's Hospital at Vanderbilt.
On Saturday, August 14th, a silent auction will be held before and during the team's 6:35pm game against the Salt Lake City Bees, with proceeds from the event going to Nashville Rescue Mission.
Hosted by the wives of Nashville Sounds players, the auction will feature memorabilia from current and past Sounds, as well as Major League players and coaches. A display table, manned by the players' wives, will be set up on the first-base concourse across from the Sounds' pro shop. Bidding will begin at 5:05pm and will end after the conclusion of the seventh inning. Winners will be announced after the eighth inning.
On Sunday, August 15th, the players' wives will be hosting another event, a Toy and Wish List Drive to collect items to be donated to the Monroe Carell Jr. Children's Hospital at Vanderbilt.
Each fan who brings one or more items from the Wish List will have the chance to enter into a drawing to win a Nashville Sounds team-autographed bat. Collection boxes will be located at both entrances. The drawing will be held after the third inning, but donations will continue to be accepted throughout the game.
Stuffed animals will not be accepted due to infectious disease control.
Wish List: For ages 0-18
Acceptable "used" items: CD's, DVD's, video games
Toys
Board Games
Arts & Crafts supplies
Electronics
Underwear, socks, white t-shirts, pajama pants
To view the complete list of suggested items, please visit the following link: