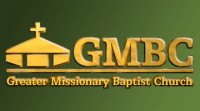 On Friday August 13th at 7:30pm, Pastor Willie J. Freeman and The Greater Missionary Baptist Church will be presenting  "A Night of Praise".  The event features one of the nations number one gospel quartets, the Grammy and Stellar Award winning Lee Williams and the Spiritual QC's; The return of the 5 times Rhythm of Gospel Award nominees The Marable Twins & Company; and  Gospel Comedian Sistah Willie Ruth Johnson.
The Concert will be held at Greater Missionary Baptist Church (450 Ringgold Road). Tickets are $20 in advance, and $25 on the day of the event.  You can purchase your tickets at the church.
About Lee Williams
Lee Williams was born and raised in Tupelo, MS. He started singing gospel when he was about 8 years old. He was a truck driver and part time Gospel singer for 24 years. Then the Lord decided that he would give him a choice to either to continue drive a truck, or go on the road as a full-time singer. Naturally, he 'took the going on the road "'cause I love singing".
The biggest influence on his life was Mitchell Thornton, his mother's baby brother; who started him singing when he didn't wanna sing; Williams was told "Your are gonna sing", and so he did. Thorton became one of Williams biggest mentors. After being forced to sign by his uncle, he gradually began to love singing.
Other major influences on his life included guys like the Pilgrim Jubilees, The Mighty Clouds, The Fairfield Four. "A lot of those guys really influenced me into singing gospel music" Williams said.
About Sistah Willie Ruth Johnson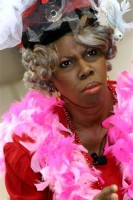 Celebrated as an anointed, versatile performer and speaker, Sistah Willie Ruth Johnson is just one of the many fictional characters that live inside Sherre Miller Bishop. But don't blink yet. The telling-it-straight-before-its-too-late, church lady, is just the tip of the iceberg—there are others. Natives of the small, fictional town of Ibedarn , Alabama , Sistah Willie Ruth's siblings total seven born to the late, Wilhemina Annie Mai and Willie Earl Sr., Johnson. The siblings total five girls and two brothers: Willie Pearl, Willie Esther Josephine, Willie AdaLou, Willie Ruth, and Willie Lucille; brothers, Willie Earl Jr., and Willie Ray. The oldest sister's name and the first letter in each of the girls' names represent the name of the matriarch of Sherre Bishop's family, her late aunt, Pearl Davis.
Besides her passion for theatre and film, Bishop's professional skill set includes public relations and writing. She was a news brief anchor and public affairs director at WB-channel 58 until 1999. Her extensive background in television and radio news reporting includes stints in Wisconsin , North Carolina , Memphis , Nashville , and as a local stringer for the Washington-based B.E.T News. She has worked as public relations director and professional speechwriter for three college presidents and a four-star general and aviation industry CEO. Longtime Nashvillians, remember her under her 92Q and WVOL broadcast name, "Sherre Miller," where she served as news anchor and talk show host of "Let's Talk."