Written by Task Force Wolverine Public Affairs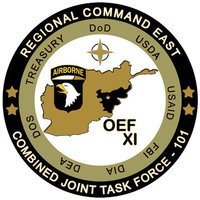 Parwan Province, Afghanistan – Two insurgents were captured by Coalition Forces in the Bagram District August 21st.
The insurgents were captured after a Coalition Forces patrol was attacked by a rocket-propelled grenade and small-arms fire. Afghan National Police from the Bagram district arrived and assisted with searching the area for additional insurgents and weapons.
Coalition Forces and the ANP recovered one rocket propelled grenade, one AK-47 assault rifle with three magazines of ammunition and one fragmentation grenade at the scene of the attack.
"Attacks by insurgents on our Soldiers will not deter us from helping the people of Afghanistan," said U.S. Army Col. John C. Boyd, deputy commanding officer, Task Force Wolverine, 86th Infantry Brigade Combat Team (Mountain).  "We need to continue to work closely with Afghan National Security Forces to ensure that Afghan citizens are safe."
There were no injuries or significant damage caused by the attack.
The incident is currently under investigation.