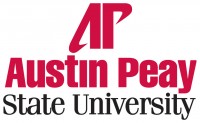 Clarksville, TN – The Provost Lecture Series at Austin Peay State University will feature a presentation next week about the writings of a 17th century Puritan minister who left behind his thoughts, opinions and interpretations of the Bible.
Dr. Clark Maddux, assistant professor of languages and literature, will present "Cotton Mather's American Bible" from 3:00pm-4:30pm, Thursday, October 7th in the Morgan University Center, Room 303.
Before joining APSU, Maddux was assistant professor and coordinator of English graduate studies at Tennessee State University in Nashville. He has authored a number of journal articles, including "God's Responsibility: Narrative Choice and Providential History in Mather's 'Biblia Americana' Commentary on Ezra," published in 2007 in Early American Literature.
Maddux also has presented at several conferences. He is a member of the American Society for Eighteenth-Century Studies, the Society of Early Americanists and Phi Kappa Phi. He has a Ph.D. in American studies and a M.A. in English, both from Purdue University, and a B.A. in English from Columbus (GA) College.
The Provost Lecture Series seeks to foster a spirit of intellectual and scholarly inquiry among faculty, staff and students. The program will be used as a platform for APSU faculty members who are recent recipients of provost summer grants, who have been awarded faculty development leaves and who have engaged in recent scholarly inquiry during sabbatical leaves.
APSU faculty members with recent research of acclaim also will be given a platform within this series. In addition, other faculty members of local or widespread renown will be invited to lecture within this series.
For more information about the Provost Lecture Series, call Dr. Brian Johnson, assistant vice president of academic affairs at APSU, at 931-221-7992 or e-mail him at .
Sections
Events
Topics
APSU, Austin Peay State University, Bible, Brian Johnson, Clark Maddux, Morgan University Center, Provost Lecture Series