Topic: Morgan University Center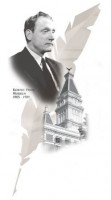 Clarksville, TN – Ellen Taylor, a Master Clinician in the Martha Dickerson Ericksson College of Education and former President of the Felix G. Woodward Library Society, introduced Sue Freeman Culverhouse to approximately 100 attendees of the Thursday luncheon for Clarksville Writers' Conference 2014 at the Morgan University Center of Austin Peay State University. Describing Sue's teaching music at Watauga Elementary School in Ridgetop, Tennessee, Mrs. Taylor said that until one has had 55 kindergarten students playing xylophones at one time, no one can imagine the life of a music teacher.
Taking the podium, Culverhouse spoke on her book, Tennessee Literary Luminaries: From Cormac McCarthy to Robert Penn Warren (The History Press, 2013). Tennessee Literary Luminaries which features biographies of renown Tennessee authors Robert Penn Warren, Alex Haley, Peter Taylor, Eleanor Ross Taylor, Cormac McCarthy, William Gay, Bud Willis, Alice Randall, A. Scott Pearson, Amy Greene and Marshall Chapman.
«Read the rest of this article»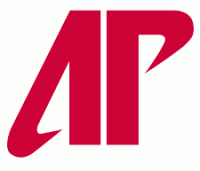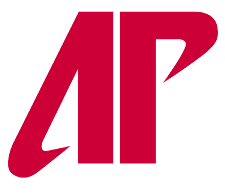 Clarksville, TN – Austin Peay State University is the only four-year school in Tennessee to be named a Best for Vets College for 2013, according to a survey conducted by the Military Times.  More than 650 schools, a record for the annual list, responded to the news publication's 2013 Best for Vets: Colleges survey, which consisted of nearly 150 questions. Only 68 schools, including APSU, made the list.
"We are honored to be able to serve men and women who have themselves served our country so well," APSU President Tim Hall said. "Our aim is to make sure they have the educational opportunities they deserve." In addition to survey responses, the Military Times used a methodology that examined credit-hour rates, tuition assistance, academic support, graduation rates, veterans services and other factors for determining which schools made the Best for Vets list. «Read the rest of this article»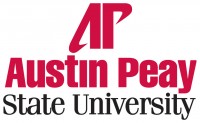 Clarksville, TN – An Austin Peay State University social work faculty member will explore the role of spirituality in natural disaster relief as the first session of the University's Provost Lecture Series for 2012-13.
Dr. Tatsushi Hirono, assistant professor of social work, will present "The Role of Religious Leaders in Natural Disaster Relief: A Comparative Analysis Between the Clergy of American Christian Churches and Japanese Buddhist Temples" at 3:00pm, Thursday, September 20th in the Morgan University Center, Room 303.
All sessions of the Provost Lecture Series are free and open to the public. «Read the rest of this article»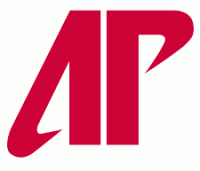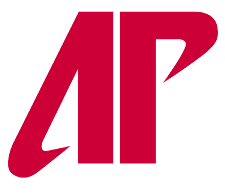 Clarksville, TN – Earlier this year, a narrow brick house off Ford Street, behind the Austin Peay State University Hemlock Semiconductor Building, was torn down. All that remains in its absence is a dirt lot, with a few patches of grass and gravel covering it.
At 10:00am on August 17th, shovels will plunge into that dry earth to mark the beginning of construction on APSU's new $6.7 million mathematics and computer science building. The two-story classroom building, designed by Rufus Johnson Associates, is projected to open in the spring of 2014.
«Read the rest of this article»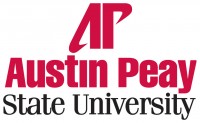 Clarksville, TN – The Austin Peay State University Center for Extended and Distant Education will hold a rebroadcast of the 12th annual Chick-fil-A Leadercast Conference from 8:00am–4:30pm, August 17th in the Morgan University Center.
The event is designed for those interested in becoming leaders in their community and for those wanting to strengthen their leadership skills to better themselves and those around them. «Read the rest of this article»
Clarksville, TN –
On April 21st, 2012 the Montgomery County Disproportionate Minority Contact Task Force (DMC Task Force) will host the 2nd Annual Joint Conference on Juvenile Justice at the Austin Peay State University, Morgan University Center on the 3rd floor from 8:30am– 4:30pm.
The purpose of the conference is the prevention of juvenile delinquency via increasing the awareness of issues, programs and resources available to youth, parents, teachers, college students, advocates, officers of the court, and concerned citizens. The Conference seeks to develop a comprehensive strategy for raising the awareness of disproportionate confinement of minority youth in the juvenile justice system and promote the best practices and policies to eradicate the problem of over representation in secure confinement. «Read the rest of this article»
Entrepreneurs Can Make Loan Applications on Site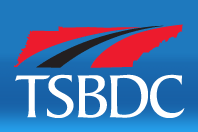 Clarksville, TN– The Small Business Development Center will host a loan workshop enabling entrepreneurs and small business owners to apply for SBA-backed loan on the spot.  The group announced that they will host the "Community Express and Patriot Express Loan Workshop" on Thursday, January 20th,– Austin Peay State University, 601 College Street, Clarksville, TN 37044, 4:00pm – 6:00pm, Morgan University Center Meeting Room 305, for more information or to register contact Feleesha Johnson, 931-221-1370. The workshop will be presented by Superior Financial Group, an SBA lender.
Several lenders are participating in SBA's Community Express loan program, including U.S. Bank, Business Loan Express, Innovative Bank and Superior Financial Group. This particular workshop features Superior Financial Group. «Read the rest of this article»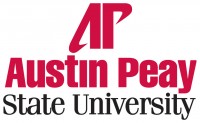 Clarksville, TN – In the late 1880s, at the age of 8, Clarence Cameron White began studying violin. The Clarksville native then became a musical prodigy in his own right within four years, studying with accomplished violinist Will Marion Cook and attending Oberlin Conservatory at the age of 16.
The nature of White's compositions changed over time. An Austin Peay State University music professor will share her research on White's musical repertoire as the next presenter in the University's esteemed Provost Lecture Series.
Dr. Gail Robinson-Oturu, professor of voice, will present "Clarence Cameron White:  Clarksville's Connection to Haitian Opera and Carnegie Hall" at 3:00pm, Thursday, January 20th in the Morgan University Center, Room 303. «Read the rest of this article»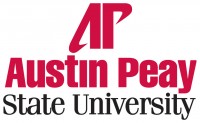 Clarksville, TN – The great short story writer Bernard Malamud once wrote, "In a few pages a good story provides the complexity of life while producing the surprise and effect of knowledge."
Anyone familiar with the work of Richard Bausch knows that the Memphis-based writer clearly understands this principle, leading him to become the late Malamud's heir as the American master of short fiction. «Read the rest of this article»
Clarksville, TN – The Clarksville Area Chamber of Commerce will host their 18th Annual Veterans Day Breakfast on Saturday, November 6th at 7:30am at APSU's Morgan University Center. The breakfast is an excellent opportunity to honor and show support of our veterans.
This year's guest speaker is Colonel John Thompson, Commander, 160th SOAR (A). «Read the rest of this article»