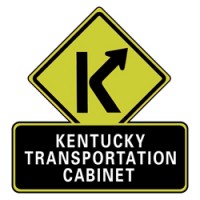 Christian County – A contractor for the Kentucky Transportation Cabinet plans a traffic shift for both directions of travel on Interstate 24 near the 82 mile marker in Christian County on Tuesday, October 26th, 2010.
The traffic shift on I-24 is to facilitate ongoing work at the new Breathitt-Pennyrile Parkway Interchange.
Starting sometime Tuesday morning, all traffic will move to the right-hand or driving lane at the site to allow work in the median.
This traffic arrangement for both eastbound and westbound traffic is expected to be in place for several weeks while the temporary traffic crossover diversions are removed and the median restored.
A strictly enforced 55 mile per hour speed limit continues to be in place in the work zone.
Motorists who travel this section of Interstate 24 between Cadiz and the Fort Campbell/Hopkinsville Exit in Christian County should be alert for slowing and merging traffic as they approach the 82 mile marker.   Motorists can expect to encounter equipment, flaggers, and construction personnel on the roadway in close proximity to traffic flow.  Appropriate caution is required.
For information on work zones along major highway routes in Kentucky go to www.511.ky.gov.  The site also has links to highway information in neighboring states.