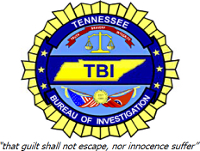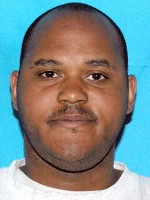 Nashville, TN – The Tennessee Bureau of Investigation has added a Middle Tennessee man to the state's most wanted fugitive list after he was indicted by the Rutherford County Grand Jury earlier this month and hasn't been located by authorities.
Shondell Latete Frazier, 35, last known address 2203 Haven Drive, Murfreesboro, TN is wanted by the Murfreesboro Police Department on five counts of rape, five counts of incest and probation violation.
Earlier this year, the Murfreesboro Police Department received information that Frazier was having a sexual relationship with a minor female. Evidence in the case was presented to the grand jury and Frazier was subsequently indicted. He has avoided all contact with law enforcement.
Frazier has a criminal history that dates back to 1997 and includes assault, aggravated burglary, theft of property, evading arrest, attempted burglary, trespassing, sale of a counterfeit controlled substance, criminal impersonation and violating his probation multiple times. All of his arrests are from the Middle Tennessee area.
Frazier is described as a 5'8" black male weighing approximately 230 lbs. He has black hair and brown eyes.
Anyone with information on the whereabouts of Shondell Latete Frazier is urged to call the TBI at 1-800-TBI-FIND.
There is a $1,000 reward for information leading to his arrest.